A Barndominum sitting on the Devil's Backbone.
This is really a unique project at a unique spot.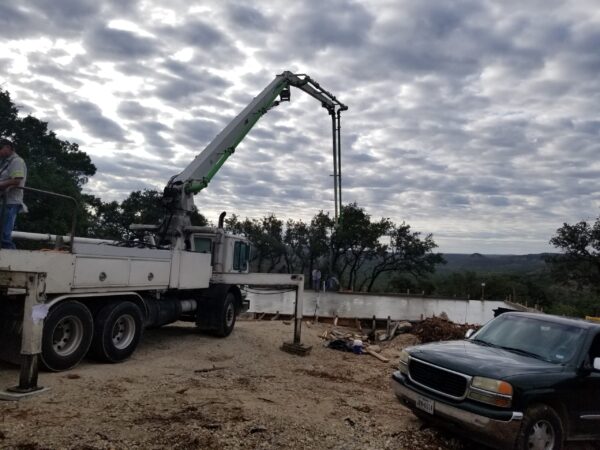 The sun is coming up and the trucks have
emptied 250 yards of concrete.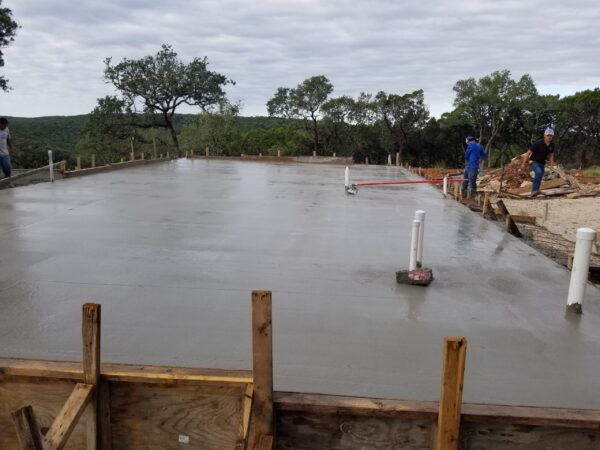 Finishing concrete right,
It's an art form for sure!
The forms come off and we have a real solid slab ready to start erecting the steel structure for this building.
All the erection equipment is on site, so, lets get this building going.
Getting the balcony built on the left side.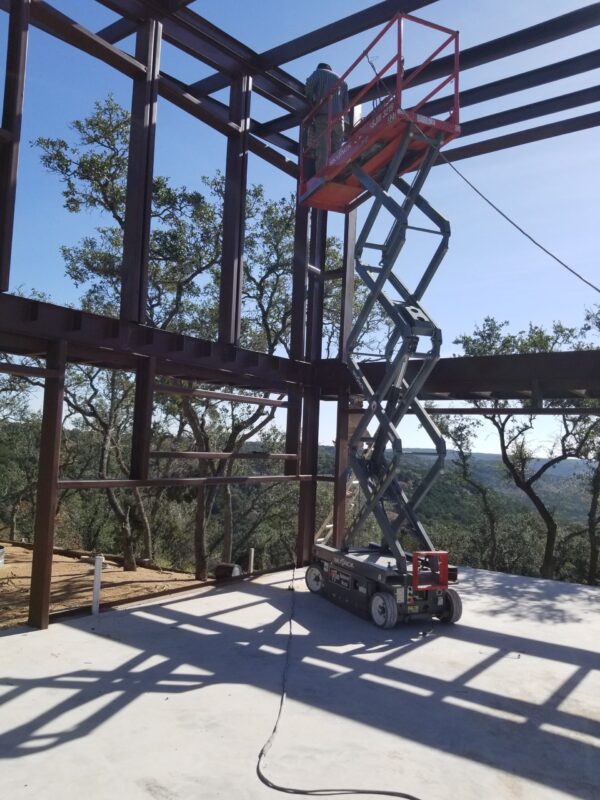 These scissor lifts are really handy when you to get high.
That is high in the air, of course.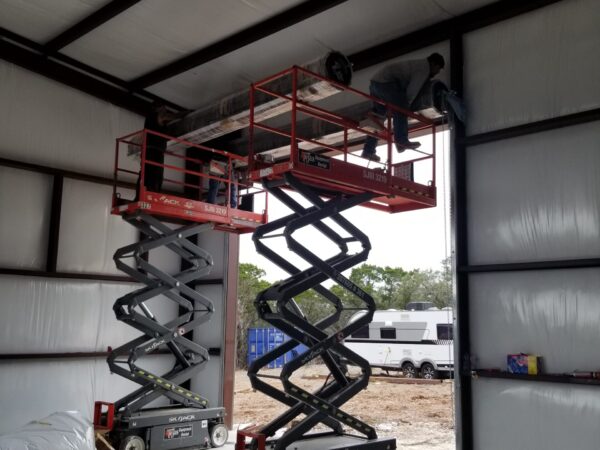 Installing the roll up door.
In this case, 2 scissor lifts are preferable.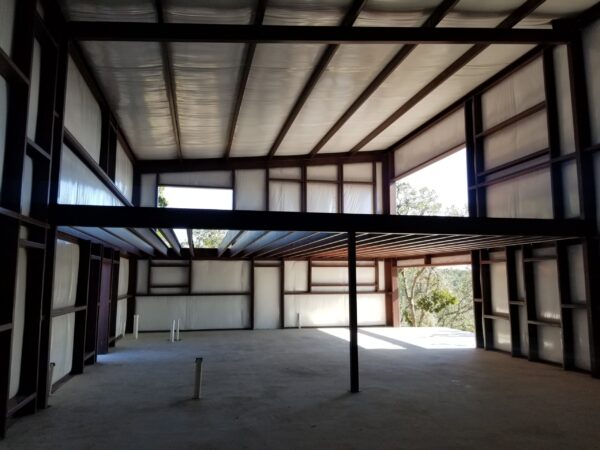 This is the mezzanine structure for the living space
on the second floor.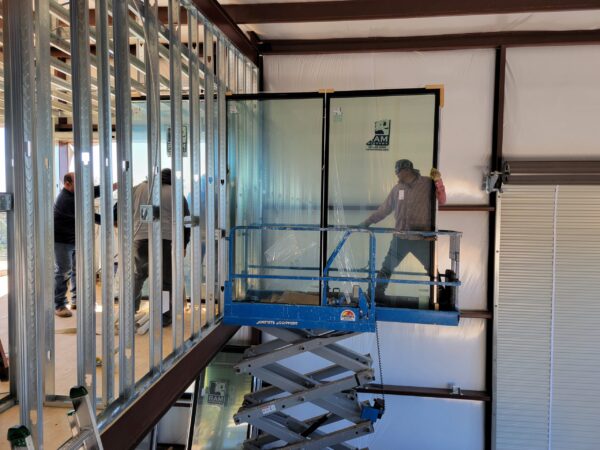 With these huge windows, getting them upstairs is a real trick.
Good thing we have a scissor lift on site.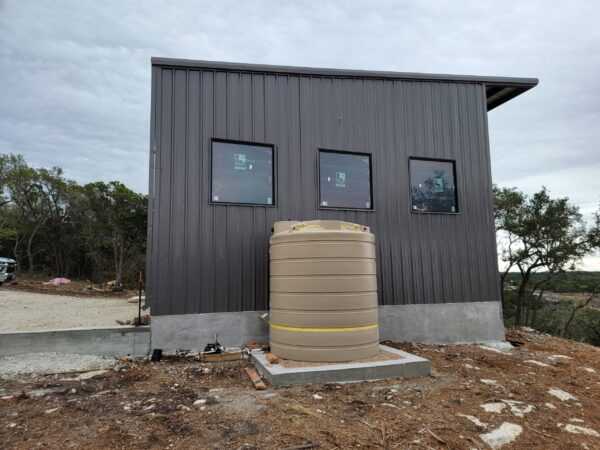 These are not your garden variety Windows.
They are spendy, but well worth the price!
They are so very nice!!
With all the windows and doors installed and drywall textured,
you can begin to feel the living space with the fantastic view.
It has taken a lot to get here, but well worth the ride.
The upstairs living space gets drywall on the
partition wall separating the shop.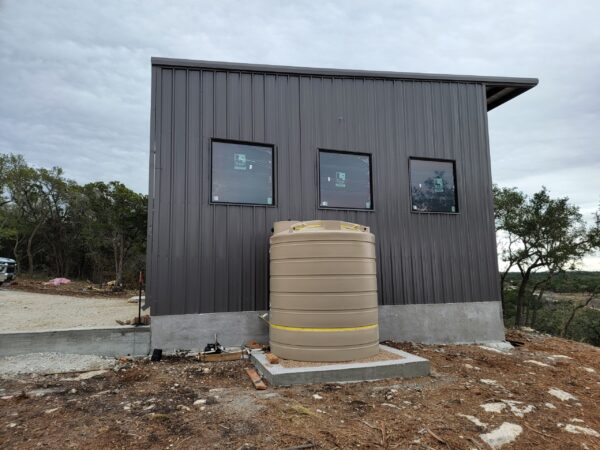 On the right side is the water tank for domestic use as a
temporary water supply. At a future time either a
rain water collection system, or a well will be employed
for a more permanent water source.
This project has both been exhilarating and challenging
all at the same time, but in the end it really turned out to be
an awesome project
What's Your next Awesome Project? Yeah, We can Help with That!