Showing the project site prior to construction video
Building the exterior and interior beams by way of bagging
with stacked road base and plastic sheets.
Taking a look at the steel placement
That boom pump operator can put the shoot in the right spot
at the right time too.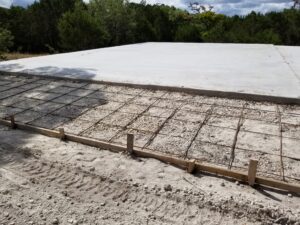 Set up for a little sloped flatwork up front for a nice approach
for the 5th-Wheel entering the garage.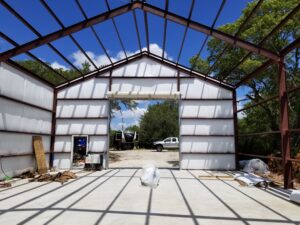 The R-10 fiberglass insulation wrapped in durable PVC sheets
goes on in conjunction with the R-Panel siding.
The white sheets gives a nice finished look to the inside.
The scissor lifts come in very handy to installing things up high,
like trim panels and rain gutter.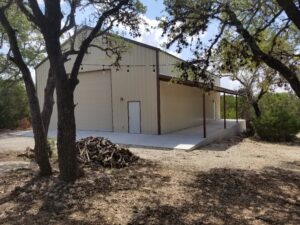 All done outside.
Notice that really nice lien-to on the right side
for outdoor toy space.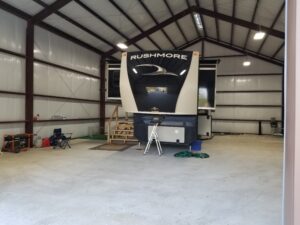 She has a comfortable new home.
Video review of the completed project.
Having a happy  customer at the beginning of a project is really nice but,
having a happier customer in the end is what we really strive for.
** This is the end of an awesome project with an awesome customer **