This was quite an interesting project due to the multi-use nature of this steel building.  First of all, the largest portion of this building is the shop used for commercial operations of the owners.  Second, an office, also for business operations. Third, a deer processing kitchen for both personal and commercial use.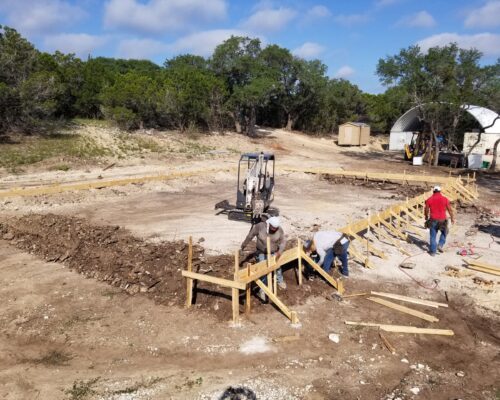 Getting off the ground with this Steel Building project by setting forms.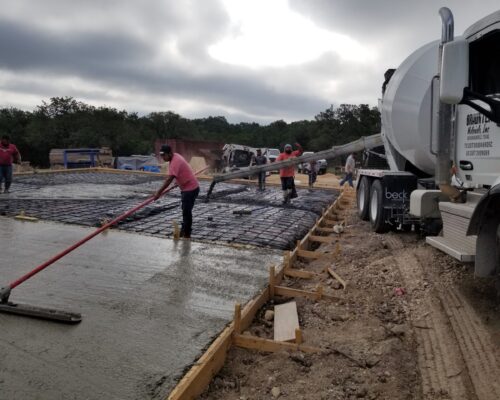 After the vapor barrier and steel rebar is in place, let the concrete flow.
I really like concrete pour day.  Lots of action at the site.
Piece by piece the steel structure is welded together to form a strong structure.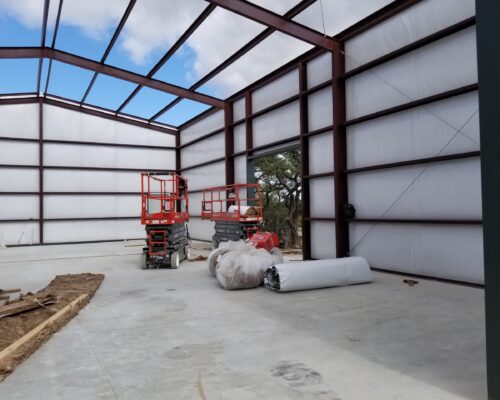 After the steel is all up with the cable X bracing in place to give the structure sheer stability, the insulation and R-Panel sheet siding goes on next.  The R-10 insulation is sandwiched between the structure and the siding sheets.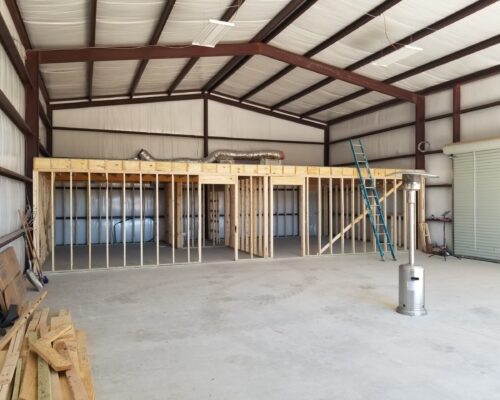 After the steel work is finished on the interior, the office and Kitchen area is wood framed and creating a large storage space up on top.  We beefed up the ceiling/floor joist to create a strong floor space for heavier storage.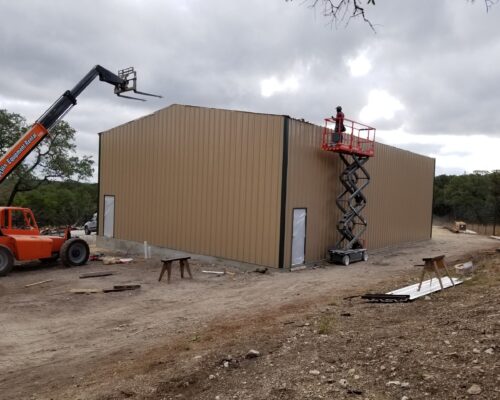 The sky-lift forklift with the scissor lift is a really good combination when
getting stuff done up high.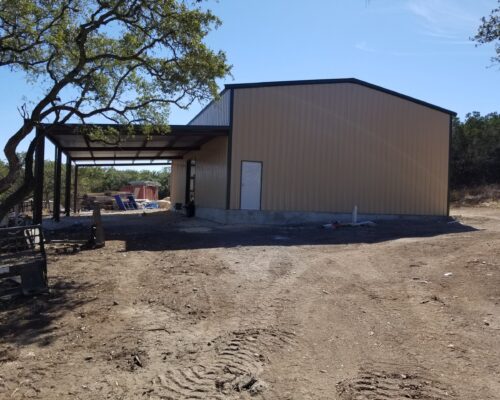 Getting close to finishing the exterior.  Notice the lien-to on the left side
for equipment storage and staging.
This is the back side.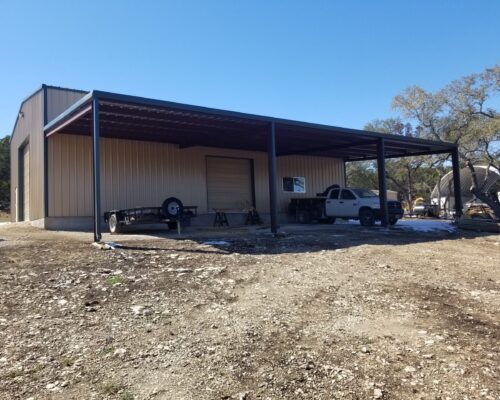 A whole lot of lien-to space for a whole lot of stuff.
This is the partition wall between the shop and the office and Kitchen with a nice steel staircase to get up to the storage area.  The open space in the parapet wall is used when moving parts and supplies up and down with the forklift.