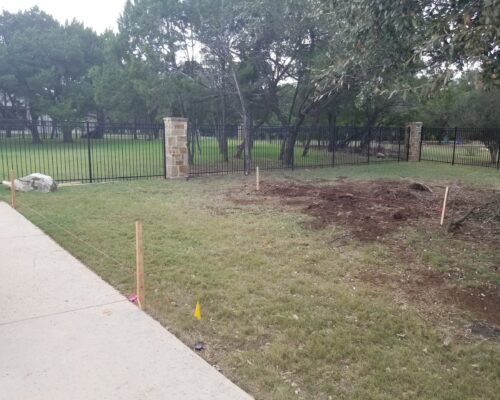 The beginning
This detached garage site is directly across the driveway from the main garage.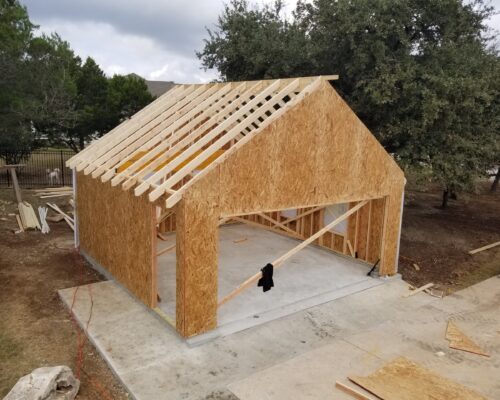 On a small outbuilding like this the framing happens pretty fast!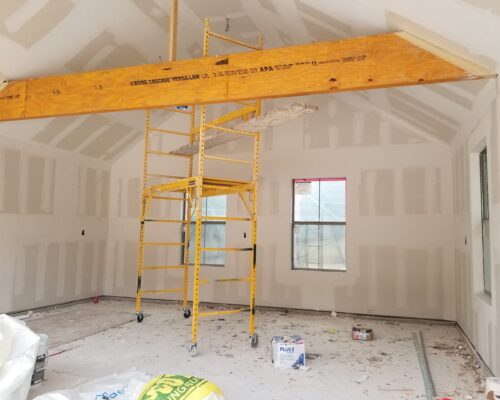 With a vaulted clear span structure, structural beams called an LVL (laminated veneer lumber) is always a must; not only to support the roof ridge but to provide a center bridge between the outside walls.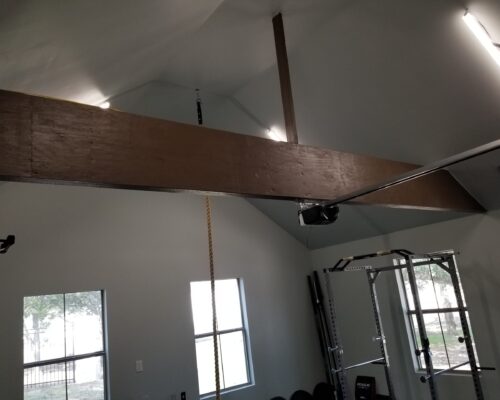 Painting the LVL, now that was a good move.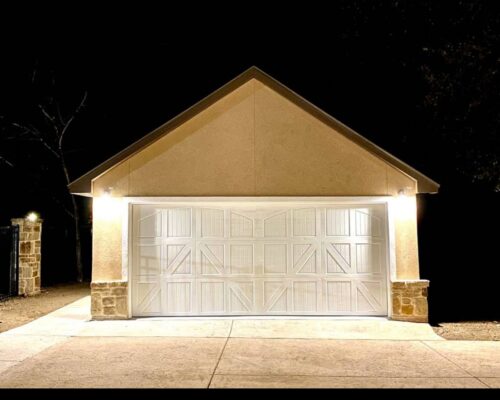 The final completed project really turned out nice.