Located on the Devils Backbone, this rugged location is the
new home for this steel building made for shop projects and
weekend mancave for a joint venture project for two brothers.
A nice weekend getaway from the city of Huston.
From dirt to the finish product, quality is in every step.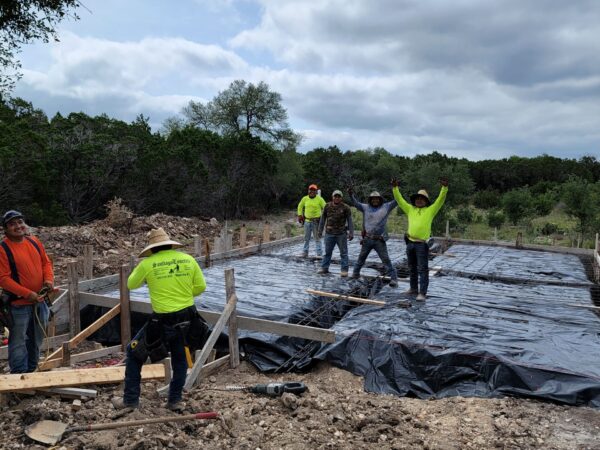 Building the foundation/slab.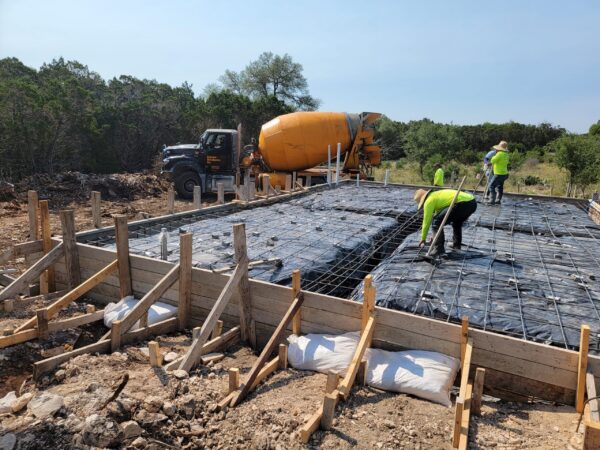 With the rebar and vapor barrier in place
it's time for concrete.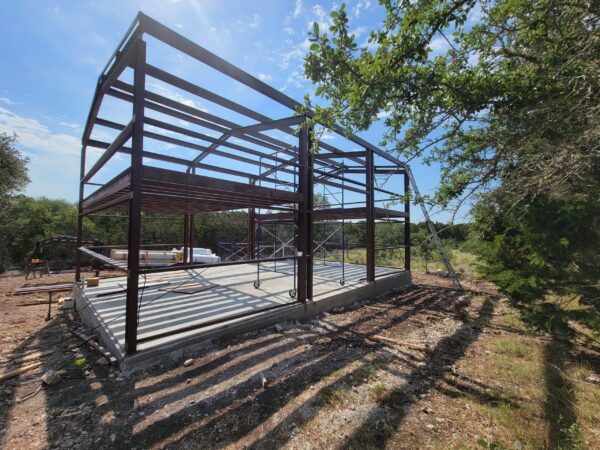 Look close and you will see the
two interior mezzanines.
Front side facing the street.
On the back right corner we added an exterior balcony
for some view action.
This was a really fast project as the owners wanted the use of the shop
for the summer of 2022.
What's Your next Awesome Project? Yeah, We can Help with That!