This is a Surgical Suite Project We Completed for
Wildlife Rescue & Rehabilitation, Inc.
A Non-Profit Organization in Kendalia Texas
See Completion Video Below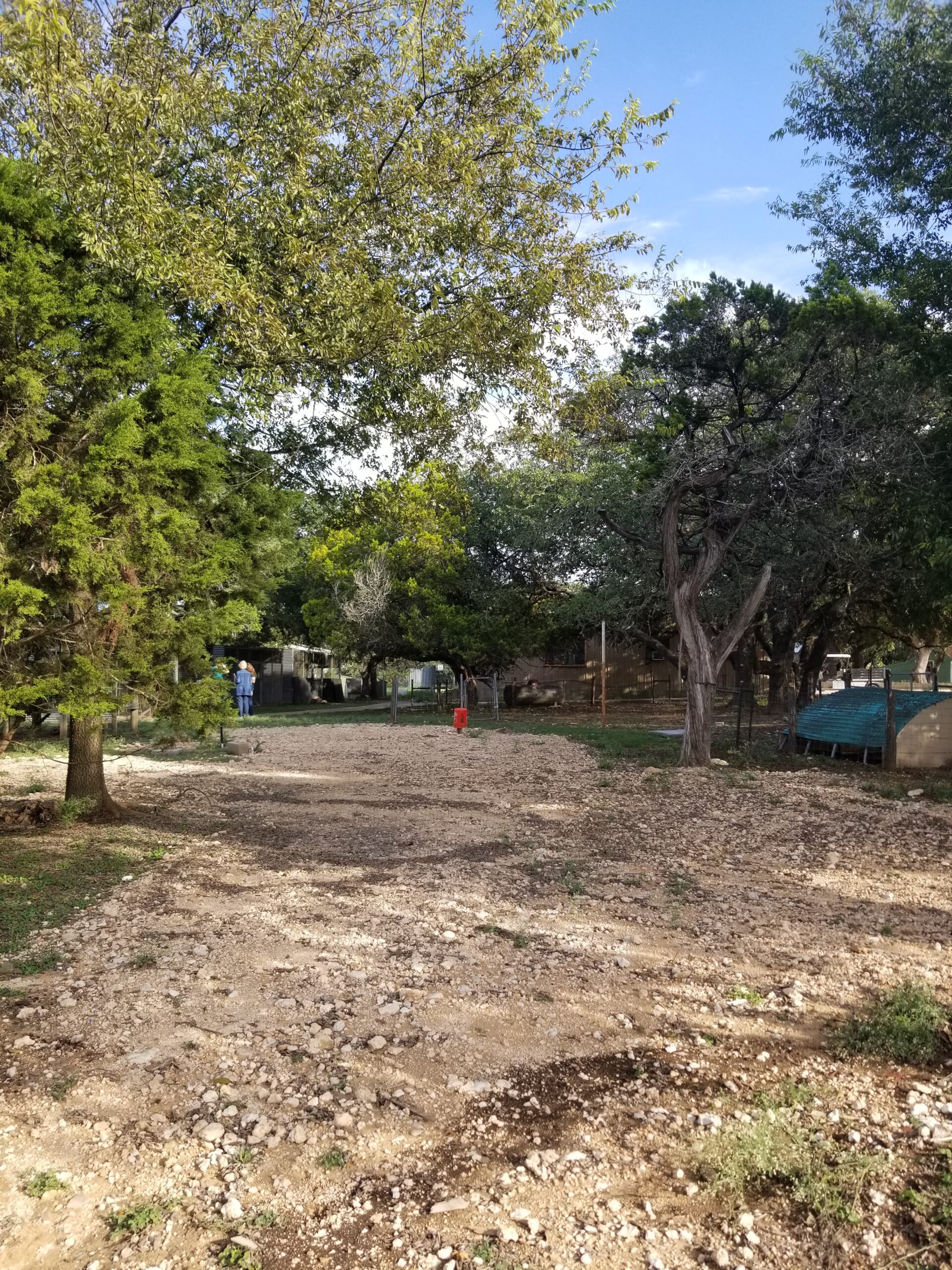 We started this project alike any other project,
with a patch of dirt, accept this patch of dirt, in a previous life,
was home to a Mobil Home.  We found all sorts of challenges
just under the surface.
Solving the existing electrical and plumbing issues buried in the dirt.
Some were abandoned, and some actually fed surrounding buildings
which caused a bit of scrambling.
The sequence between foundation construction and under ground plumbing rough-in is
always a challenge especially with rain and freezing weather.
But we did prevail!
With all the under floor plumbing completed and tested, beams dug, vapor barrier
and steel rebar in place we are ready to put down some concrete.
Setting up the boom pump to let the concrete flow!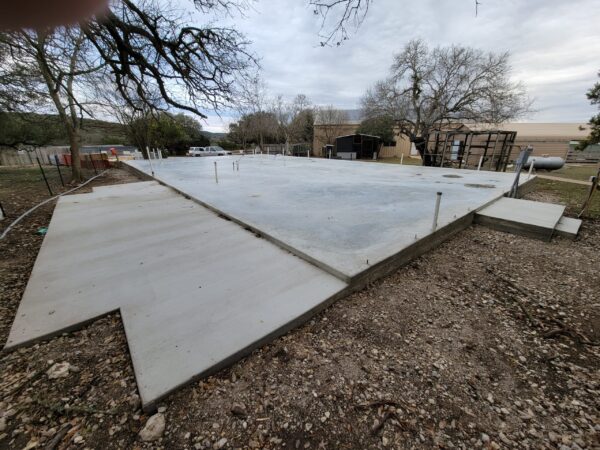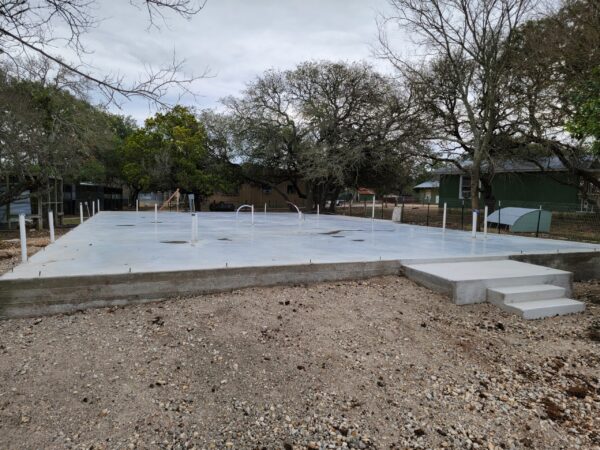 Now, that's a nice looking slab, flat, level and smoothe.
This is a wood frame building primarily because the cost was easier on the budget.
This is showing the front and back of the building.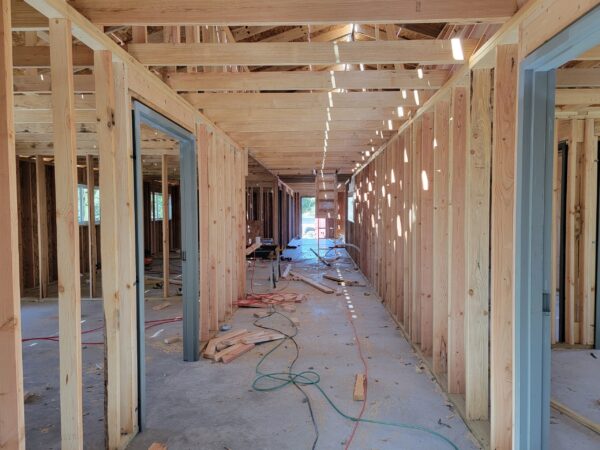 This is the interior hallway. As you can see we are using
steel hollow metal door frames that are installed in the framing stage.
They really worked out very well.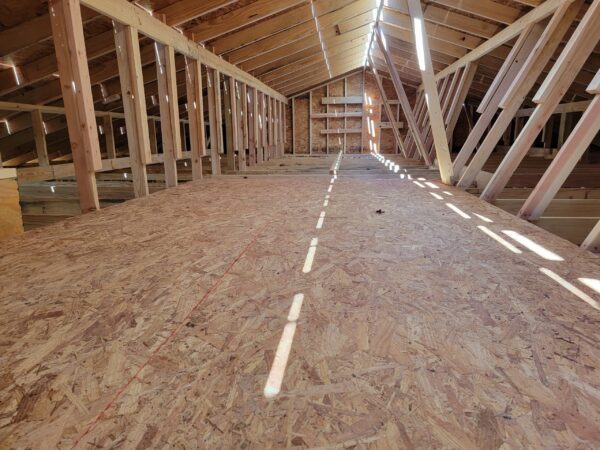 This is the AC and other equipment deck up in the attic.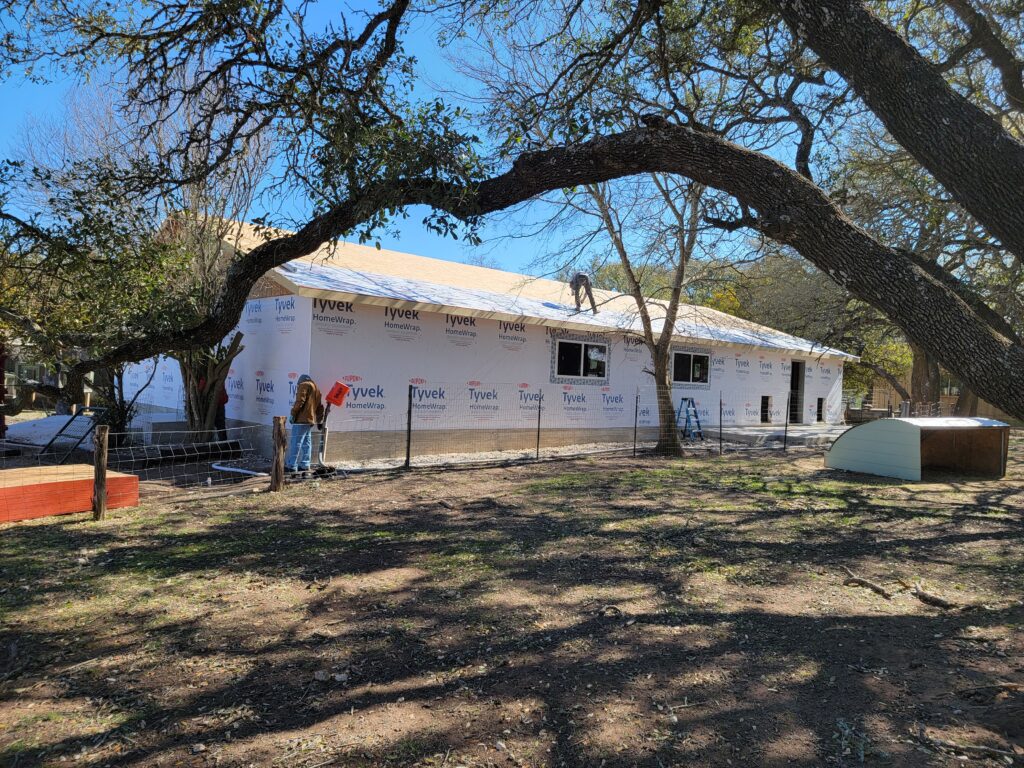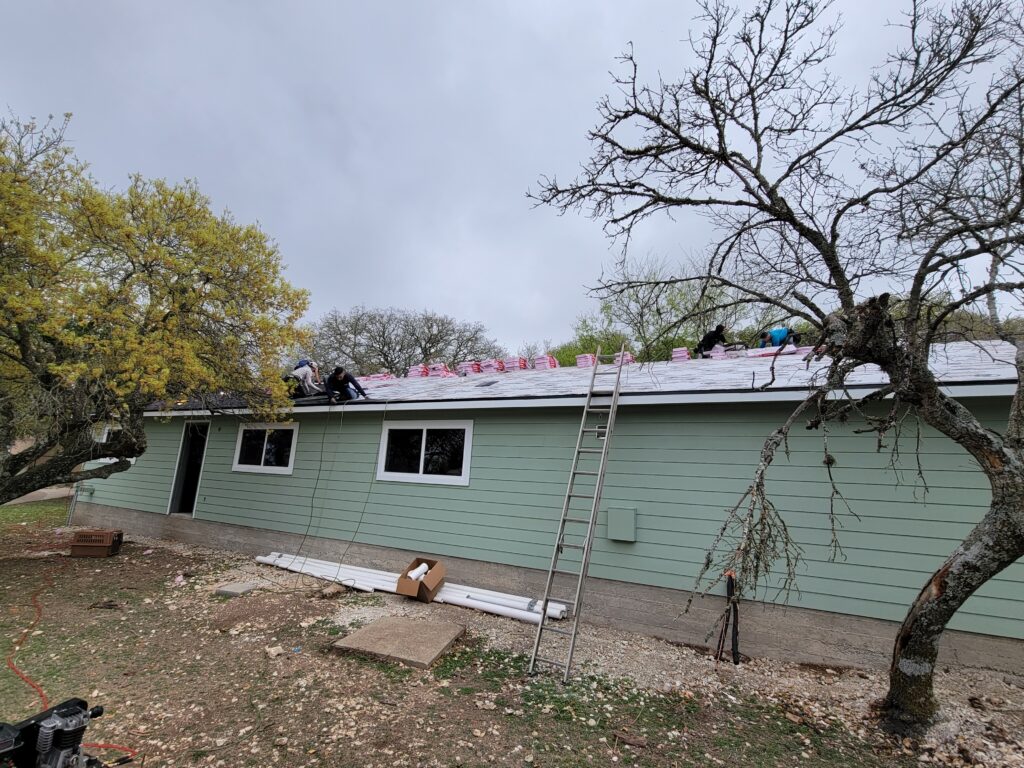 Synthetic roofing underlayment along with building wrap membrane
and then Hardie siding with paint.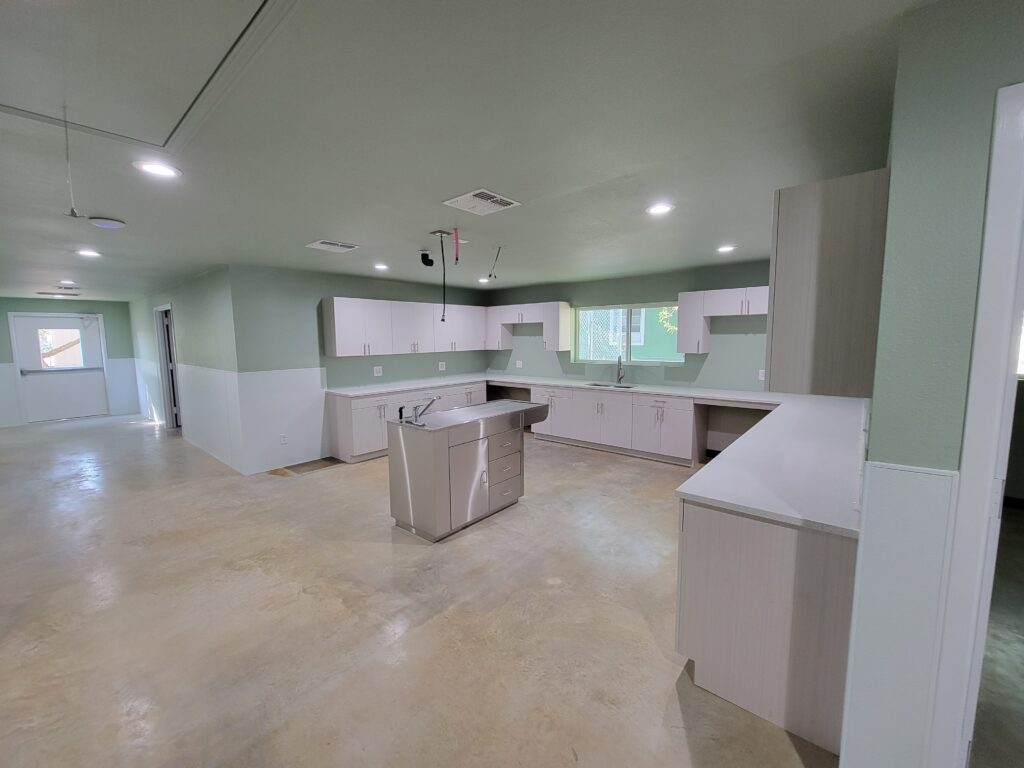 All the sheetrock and painting is completed
along with the cabinet installation.
Courts counter tops are a really
nice feature as well.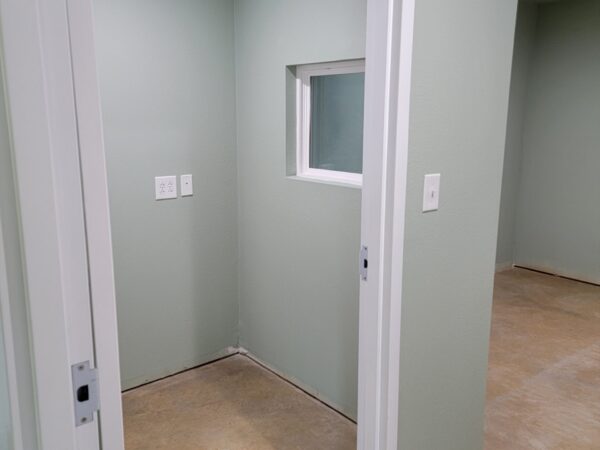 This is the tech X-Ray room with led lined sheetrock
to shield the run away rays.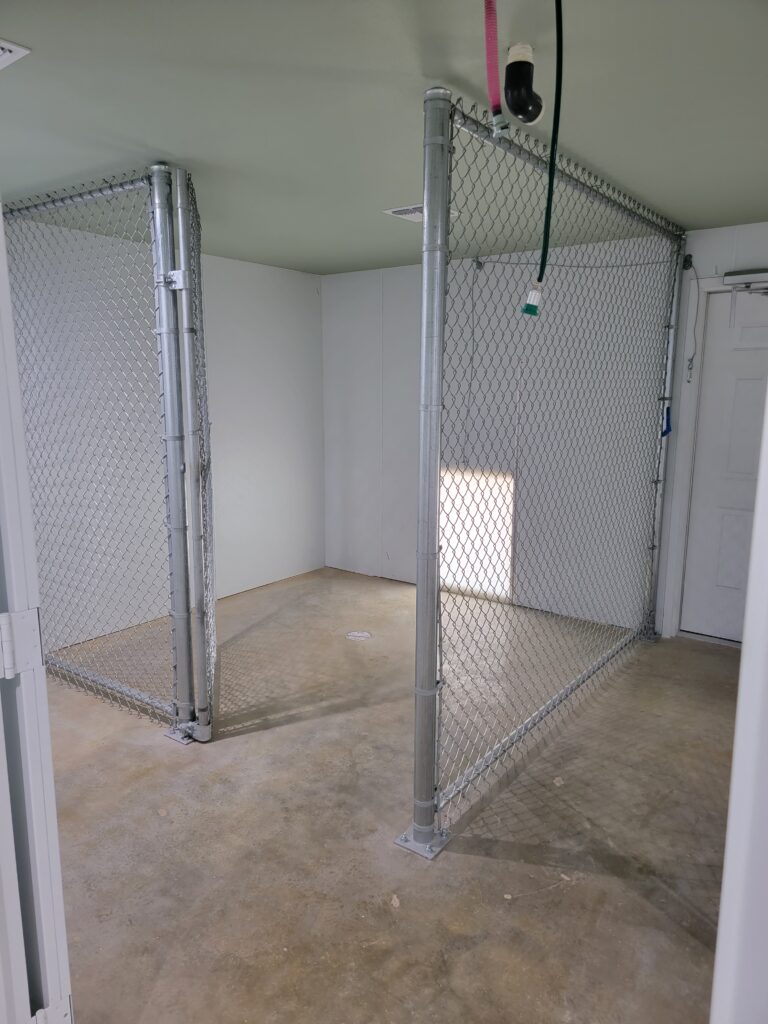 This is an interior recovery room for
wildlife that have been treated.
The small acrylic door in the back is a guillotine door to
let the animal out into the exterior recovery area.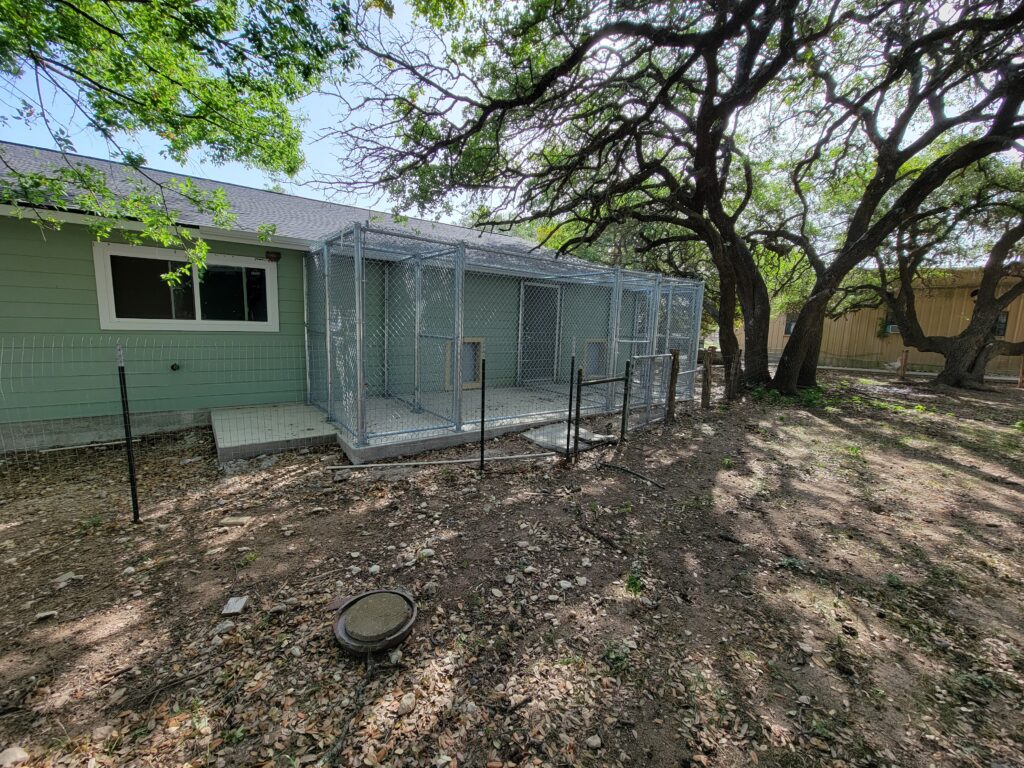 This is the exterior recovery area.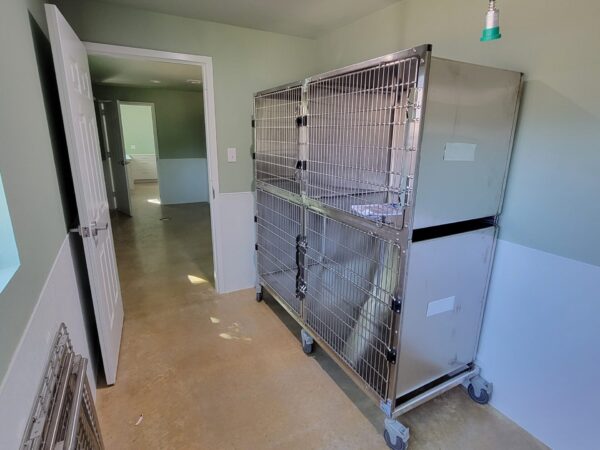 An intake kennel prior to surgery.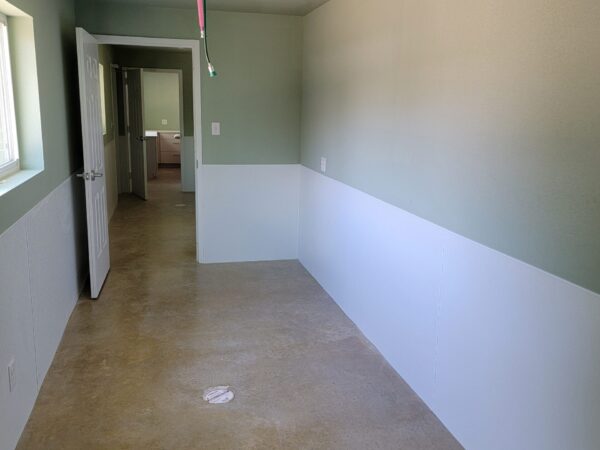 As you can see we also put acrylic panels on some of the walls
for water proofing in critical areas.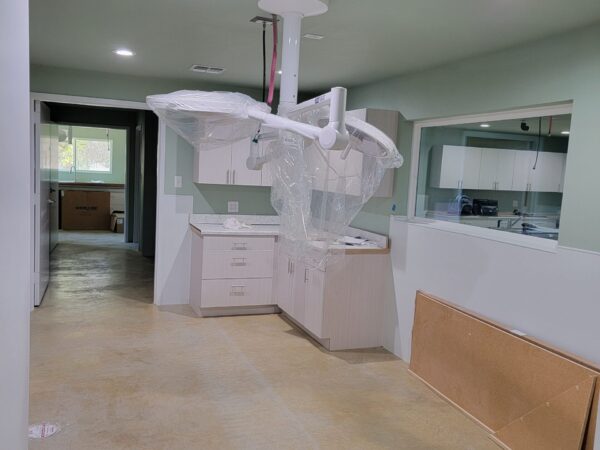 This is the Surgery Room.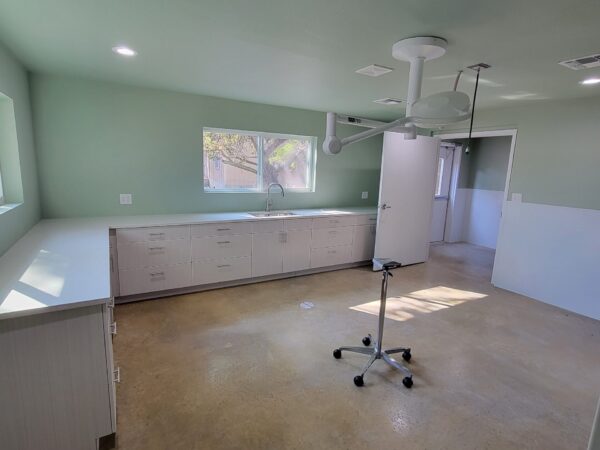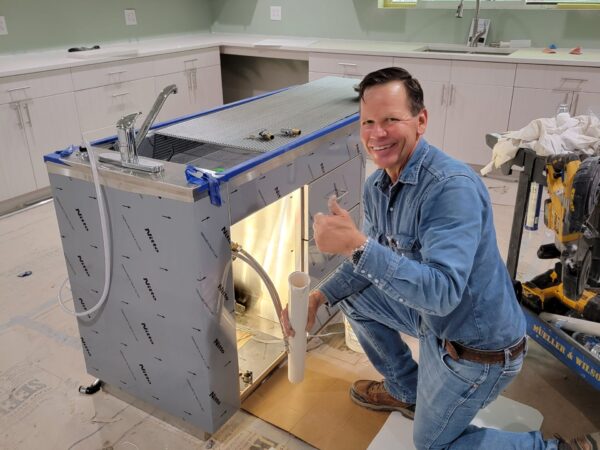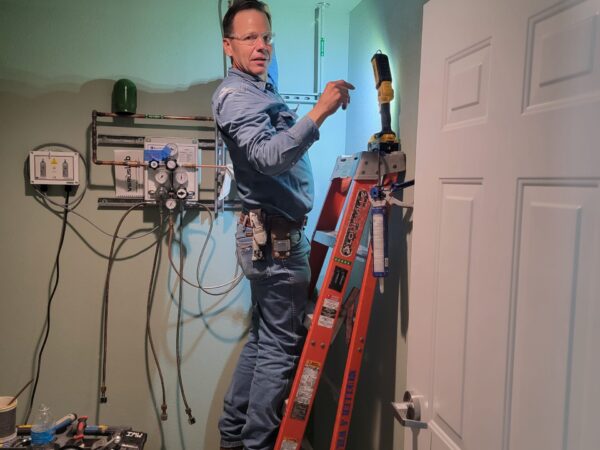 This is Gary preforming his plumbing and med-gas magic. He was the main force to complete not only the plumbing from the ground up, but the med-gas systems and components. This was a very technical and crucial part of the project that we couldn't have survived without him. Thanks to Gary Mueller & Wilson!!!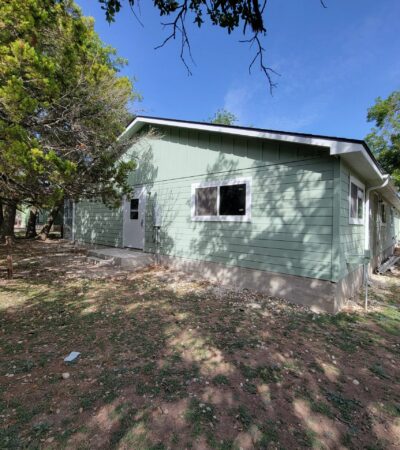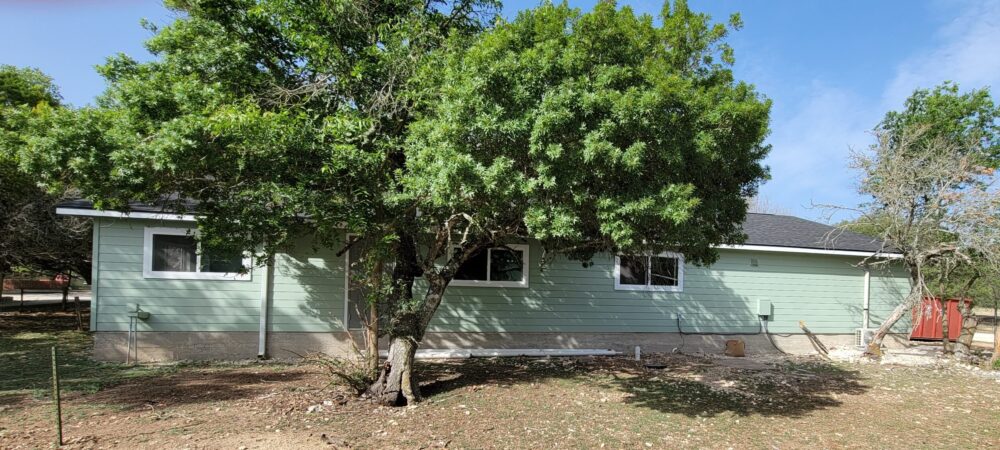 The exterior is nice, but not near as exciting as the inside.
Wildlife Rescue & Rehabilitation
Surgical Center Completion Video
This project defiantly had it's challenges as most all projects do,
but the staff was great to work with and were very helpful
in overcoming obstacles and finding solutions that
worked out really well.
What's Your next Awesome Project? Yeah, We can Help with That!