This first building of three, is the new Shop/Office for
Leinneweber Services – Septic Pumping and
Construction Site Toilet Rental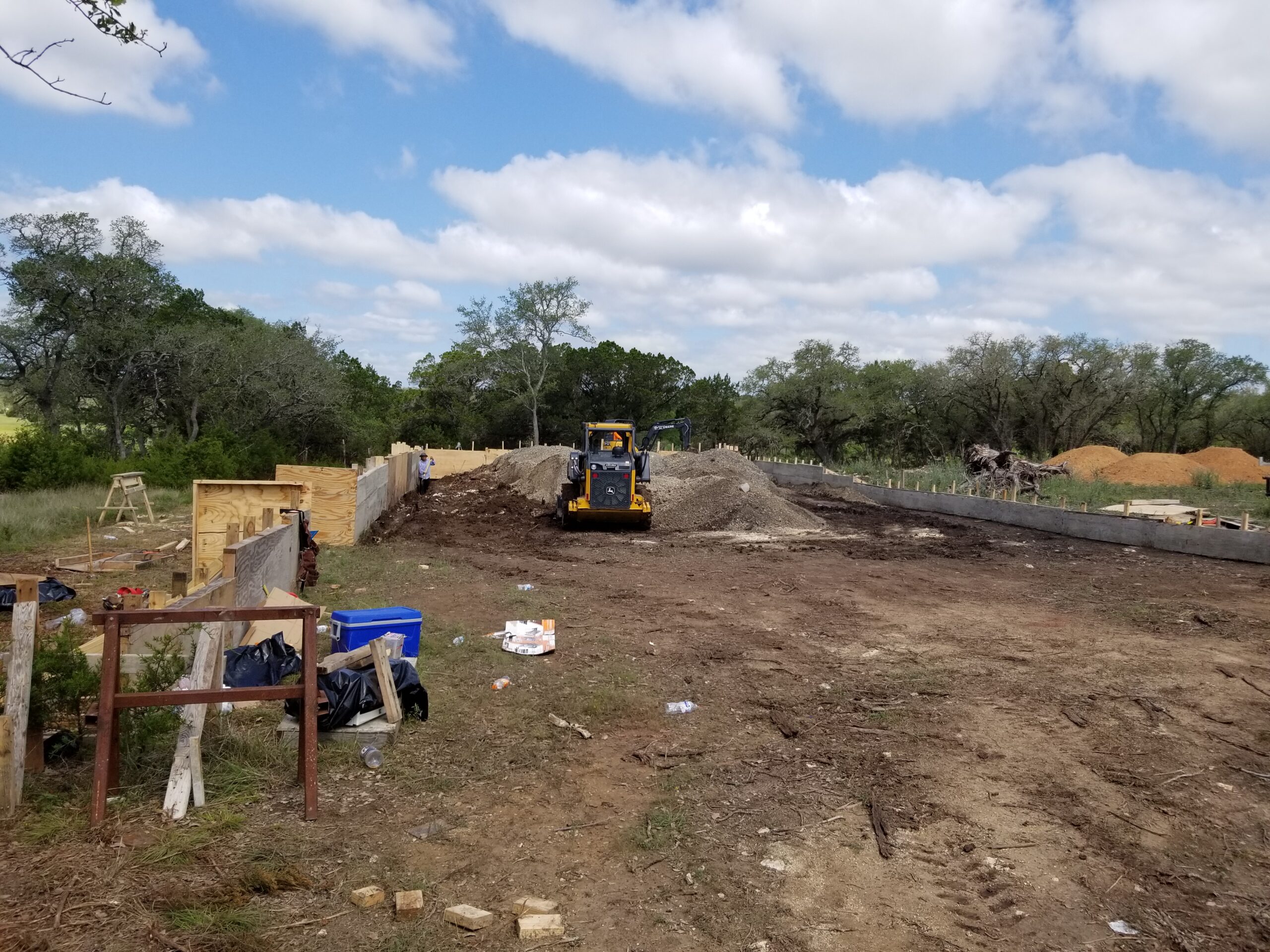 Of course a solid engineered foundation is the first step.
From the ground up, It's Just a lot of work.
With a large building like this, it takes a lot of material and
equipment to build up the grade for a nice flat slab.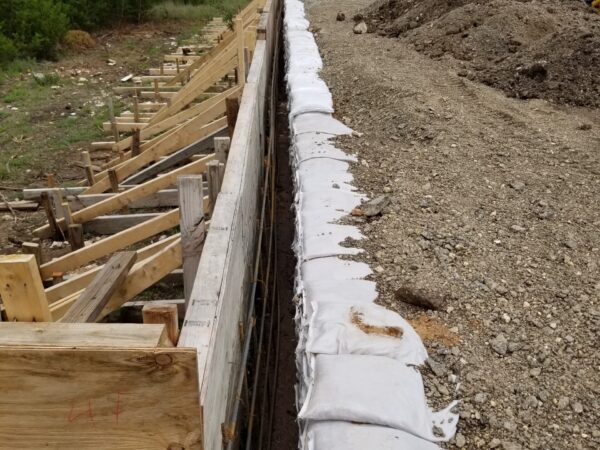 Long straight and level exterior beams.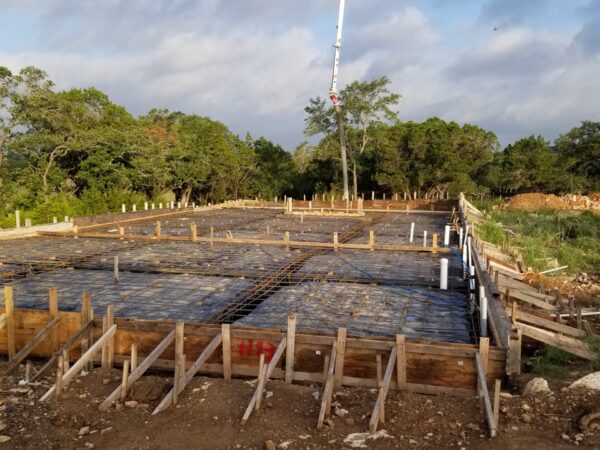 Inspections are now complete and all systems are
ready to now let the concrete flow!
Now, that looks like a real "cush" job,
None of that old school wheel borrow business here.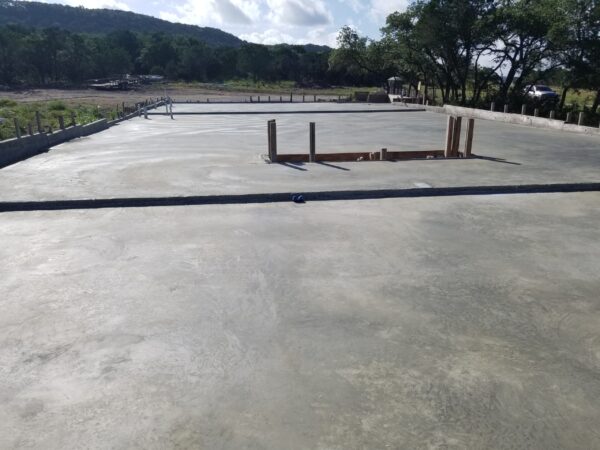 Now, that's a nice looking slab
Watch out for the oil pit, it's about 6′ deep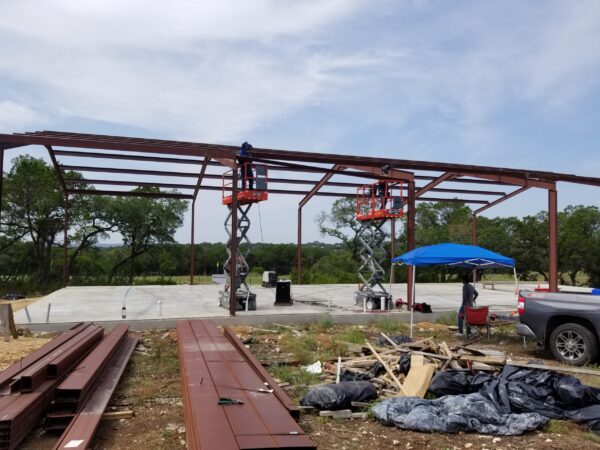 Now that the flat is done, It's time to go vertical.
This is a weld up building rather than a bolt up
for some pretty good reasons.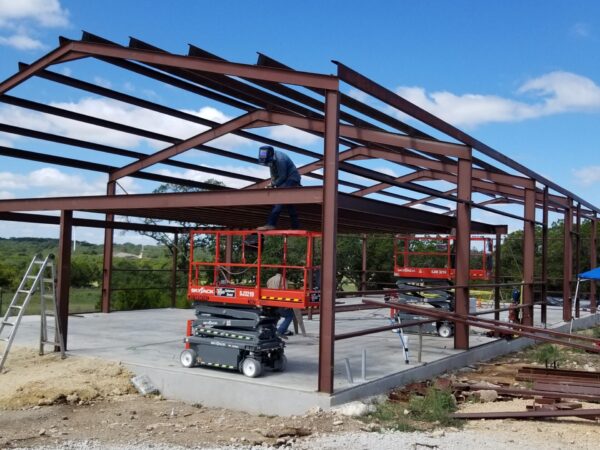 As you can see, we are building a mezzanine.
Office space on the first floor and storage &
mechanical equipment above.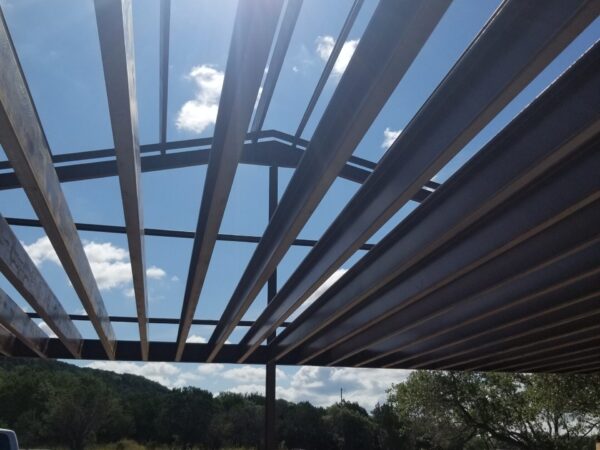 Steel girders for the floor/ceiling structure.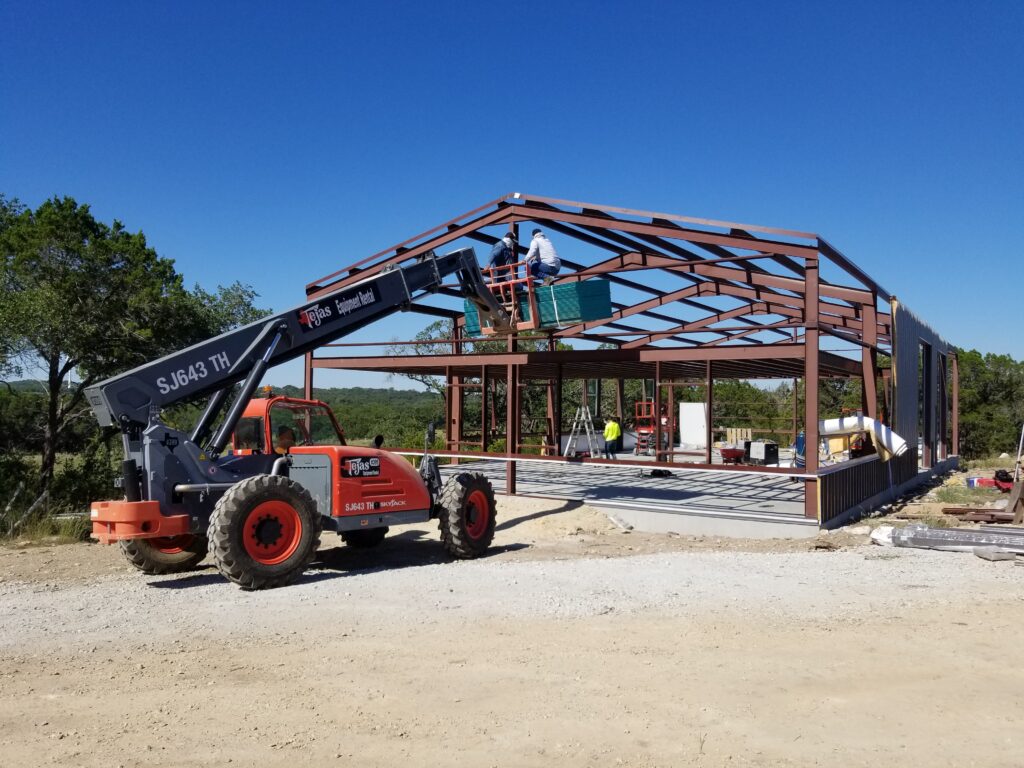 The only way to get the decking up to the mezzanine floor.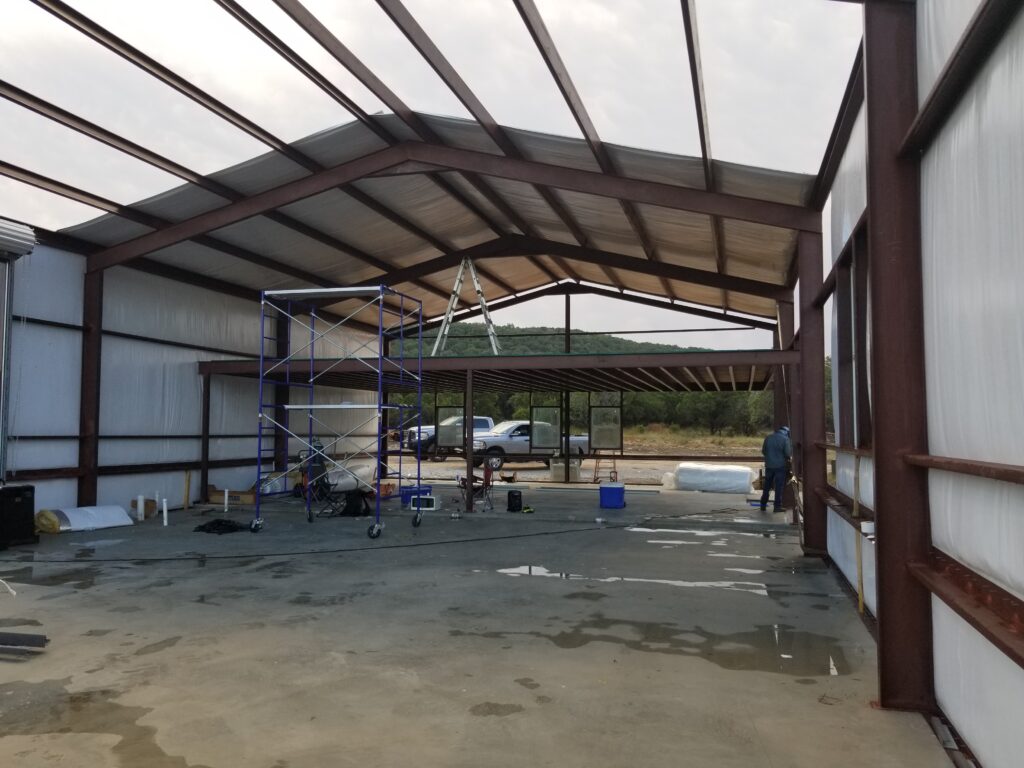 Time to get the roofing & siding panels on.
Let's get this building closed In!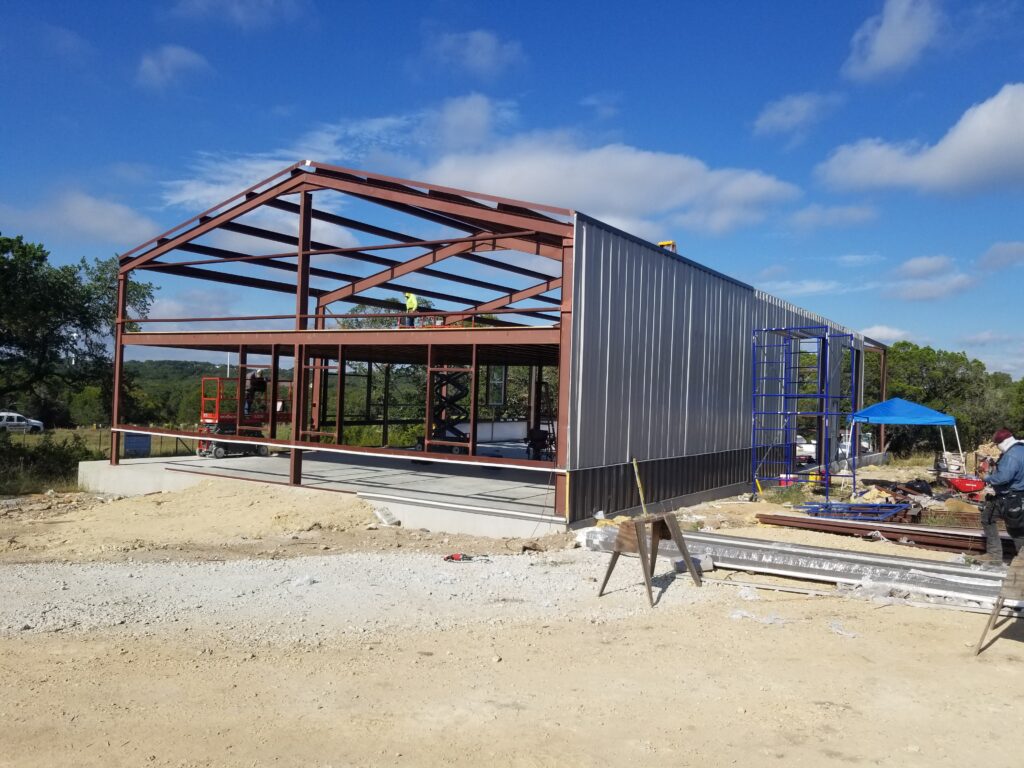 Notice the 2 color scheme on the siding panels.
It's a good Idea to mix it up to create a little style.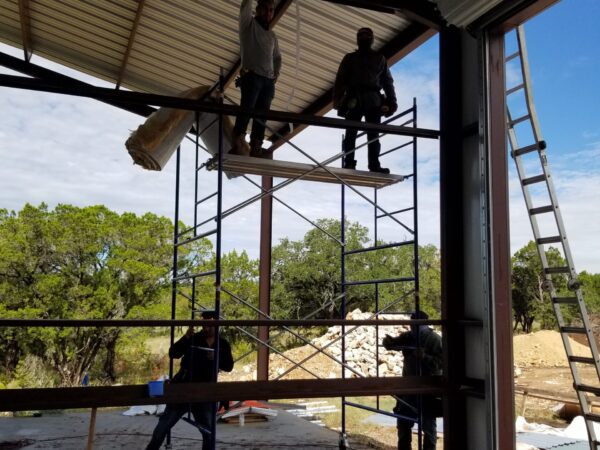 Roll up doors are next in line.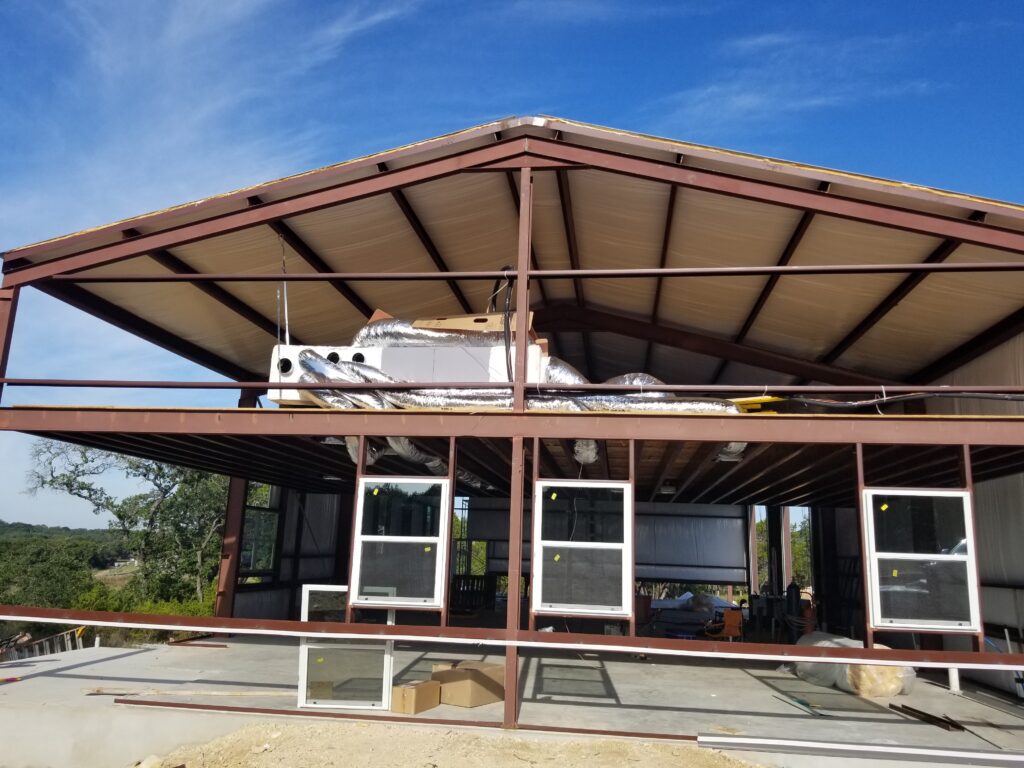 We installed the air handler unit as a strategic move
before this end was closed in. A lot easier access!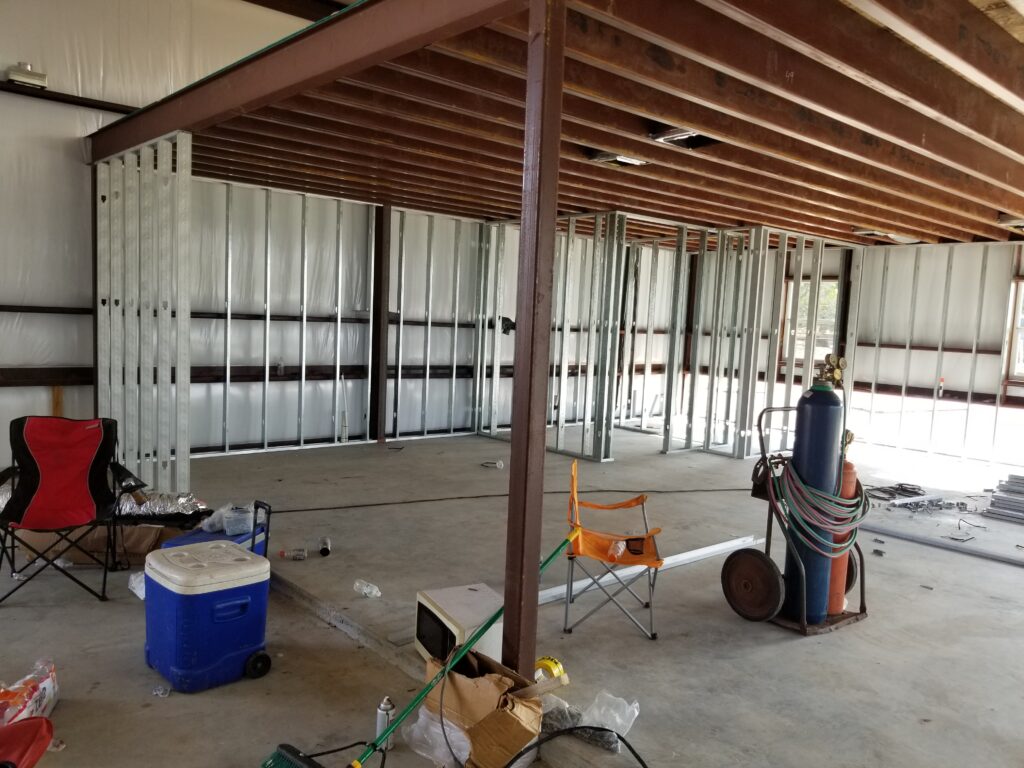 Metal stud framing for the office area is the next order of business.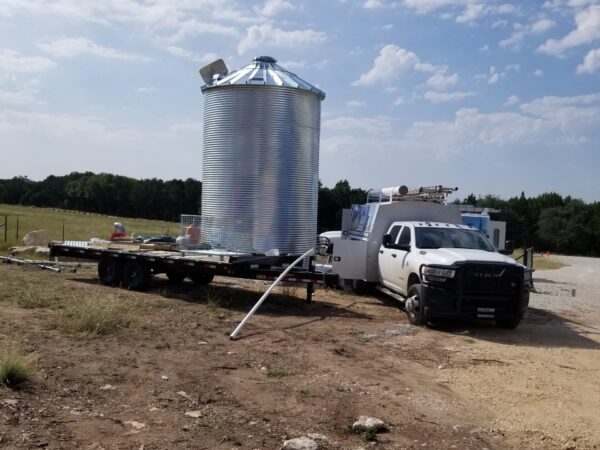 Along with all the other action, the 25,000 gallon fire suppression
storage tank is installed.
It's always a good Idea to have a good water source to
fill the storage tank along with all the other water
needs of a thriving business.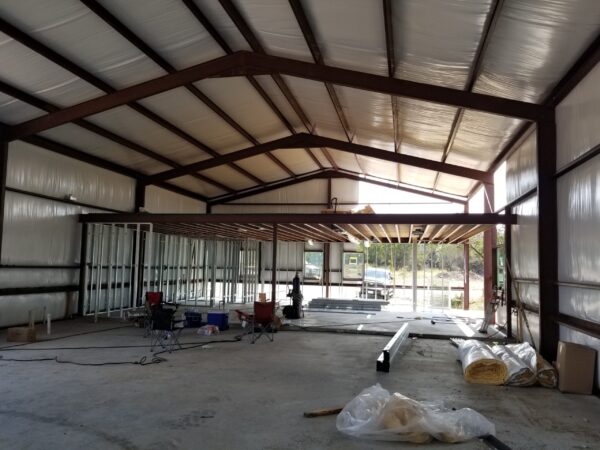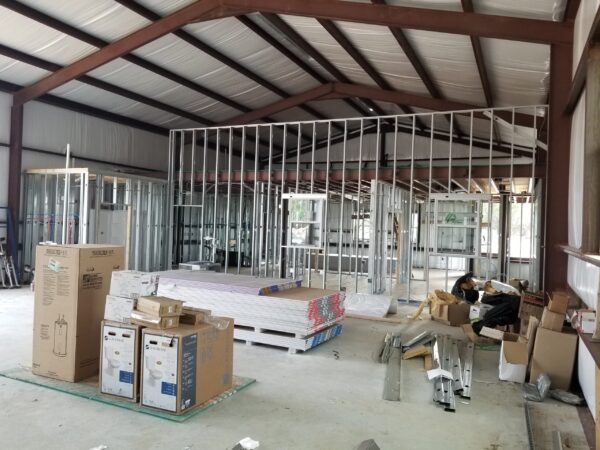 Interior walls for the office are metal studs.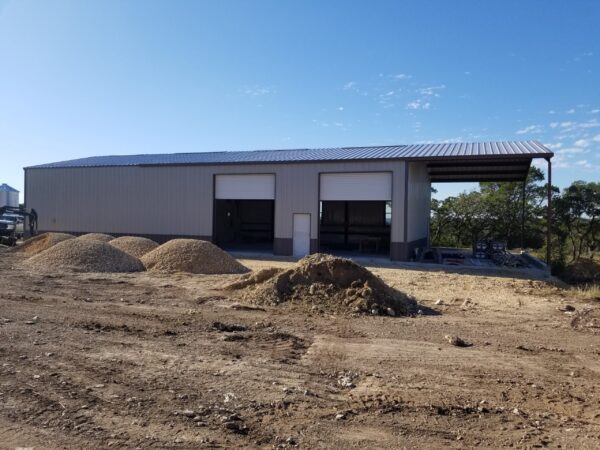 Meanwhile the exterior is getting finished up and the truck yard
is getting prepared for a whole lot of concrete.
The front entry area is starting to take shape as well.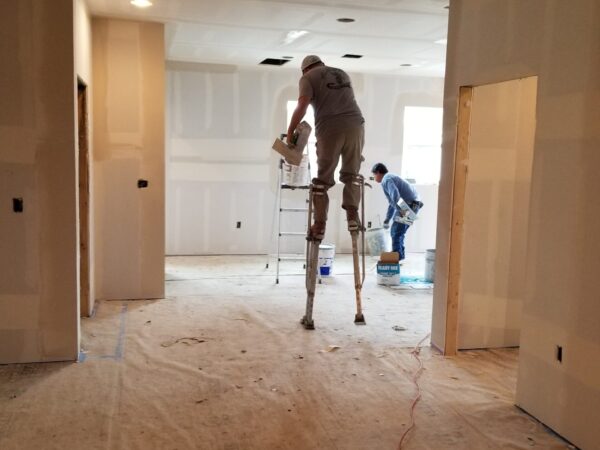 The office area gets drywall hung, tape, floated and textured.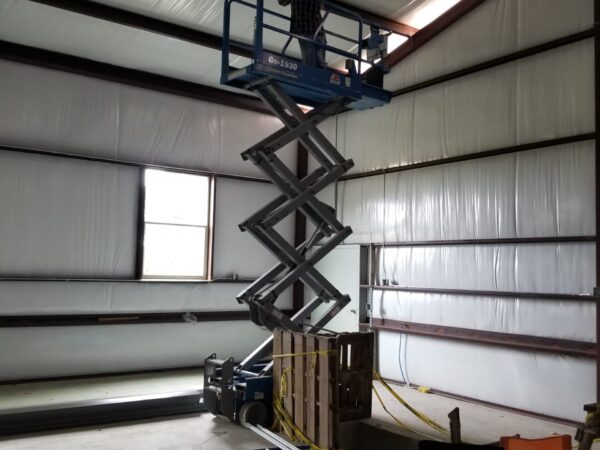 Taking care of some details in the shop up on the scissor lift.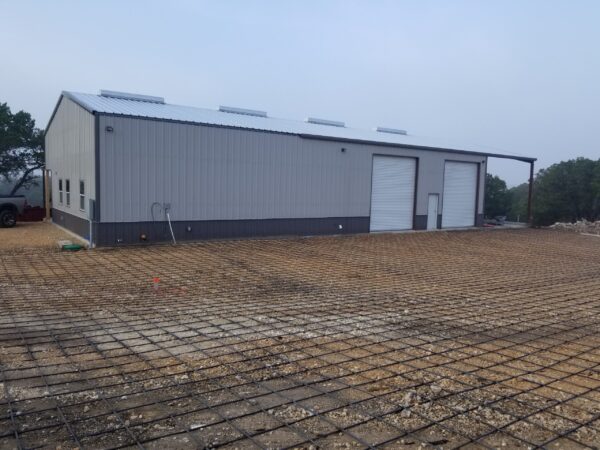 Getting ready to pour a lot more concrete
for the parking and shop yard.
We wanted 300 yards from the concrete batch plant
but they ran out before we could get it all.
Sometimes that happens and so we go to plan "B"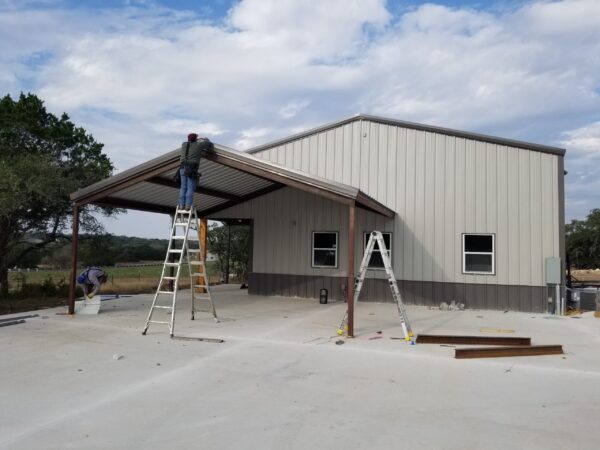 The front gets a covered area for executive parking.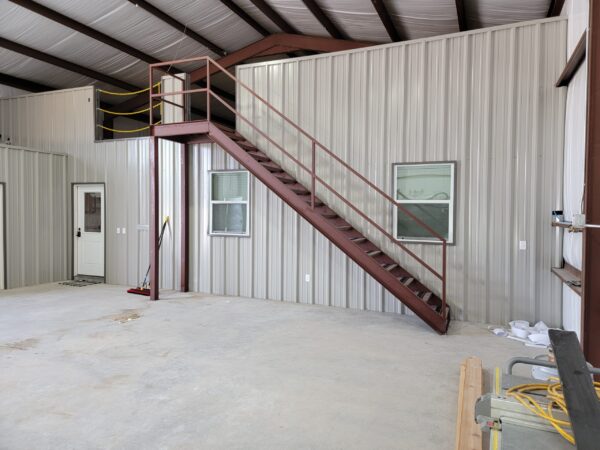 Steel stairs to access the mezzanine
where all sorts of things are stored.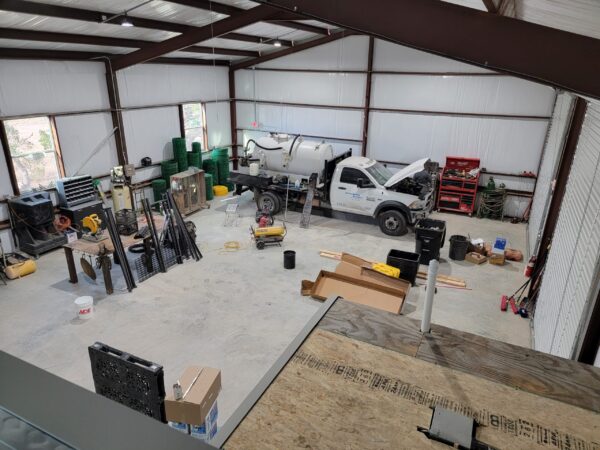 A shop view from up on the mezzanine.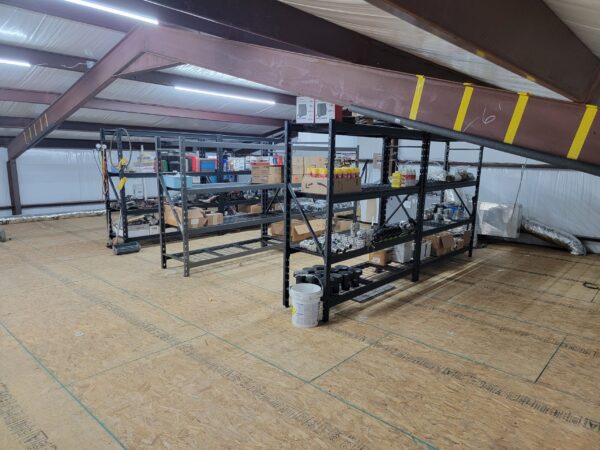 A view of the mezzanine above the office.
A great place to store all sorts of needed stuff.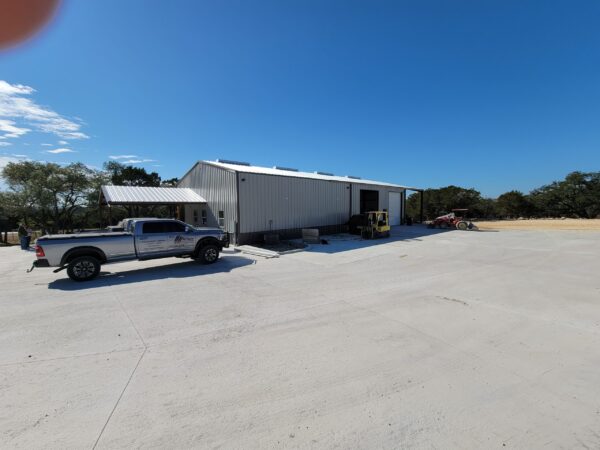 Getting down to the odds and ends now that the
concrete flatwork is finished.
Maybe that should be my personal parking spot 🙂
Steel parking cover is nicely situated.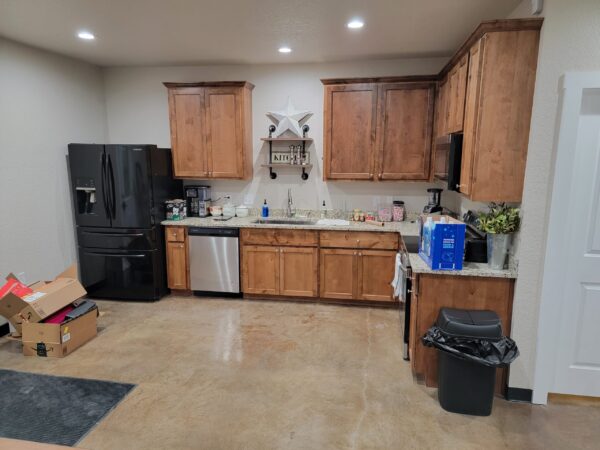 The owners were so anxious to get moved in and situated
we hardly had a chance to get all cleaned up.
With the exception of a couple of punch list items the
Shop/Office phase is now complete.
Come on in and have a look.
This project was just awesome and we really enjoyed working
with Leinneweber Services to provide all the facilities for their new home.
Be sure to stay in touch to follow up with the
Truck Barn Building and The Light Industrial Building
Both under Construction
What's Your next Awesome Project? Yeah, We can Help with That!