This is actually a Light Industrial Building built in conjunction
With a new Commercial Complex we recently completed for
Leinneweber Services. See That Project Highlight

HERE
They are using this building temporarily to house their
RV Bus while building a new residence.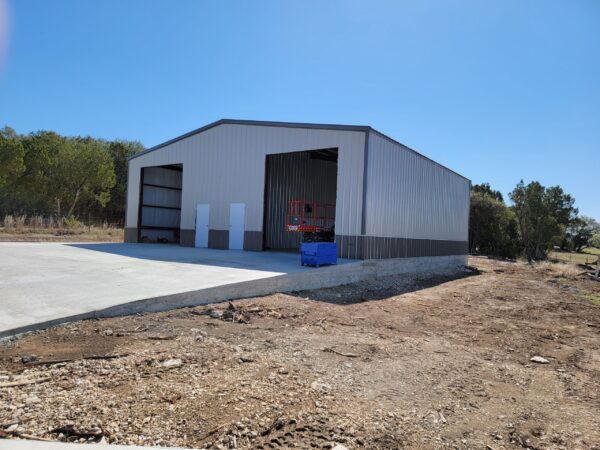 And this is the Building in Completion.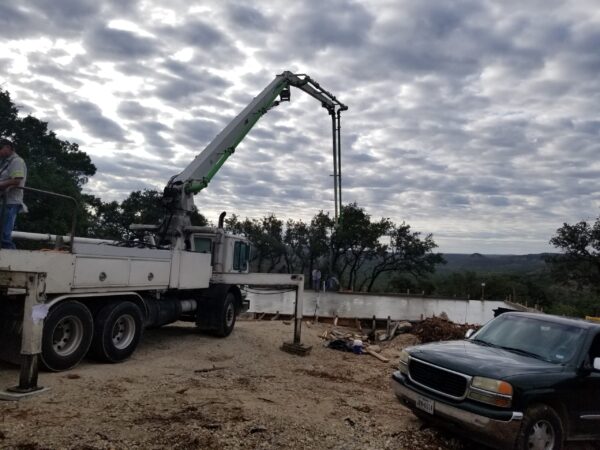 The sun is coming up and the trucks have
emptied 250 yards of concrete.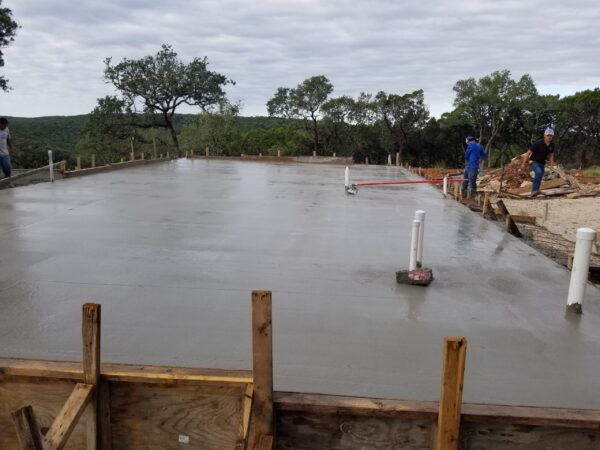 Finishing concrete right,
It's an art form for sure!
The forms come off and we have a real solid slab ready to start erecting the steel structure for this building.
All the erection equipment is on site, so, lets get this building going.
Getting the balcony built on the left side.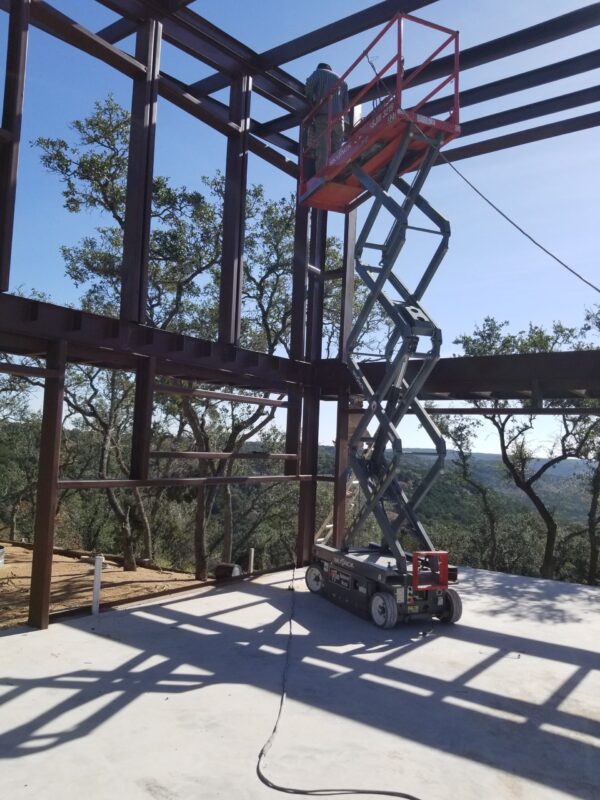 These scissor lifts are really handy when you to get high.
That is high in the air, of course.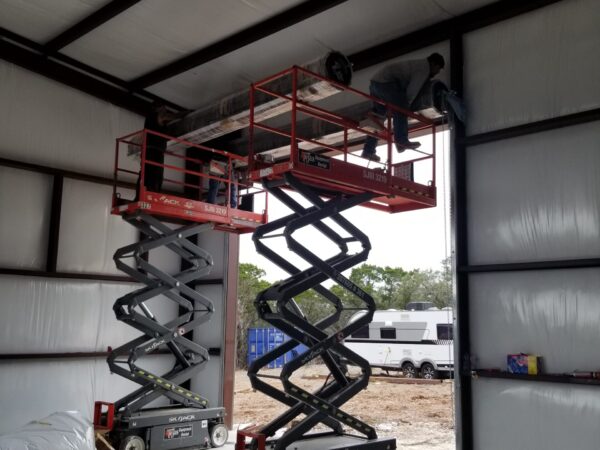 Installing the roll up door.
In this case, 2 scissor lifts are preferable.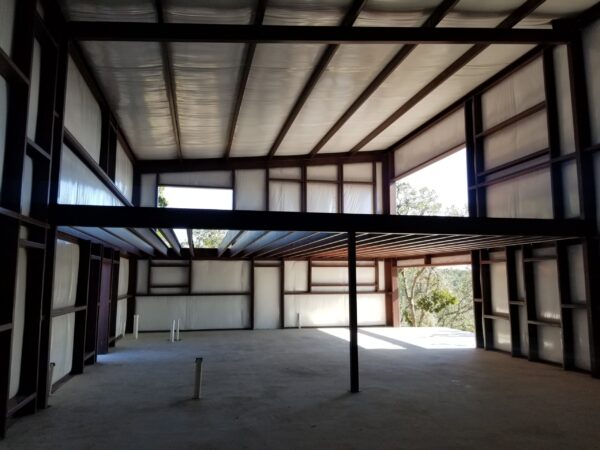 This is the mezzanine structure for the living space
on the second floor.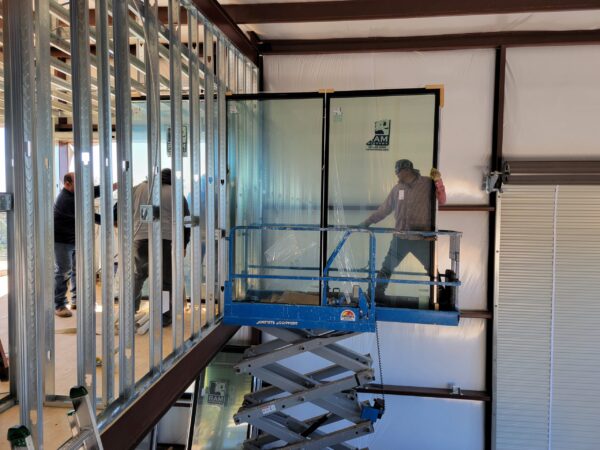 With these huge windows, getting them upstairs is a real trick.
Good thing we have a scissor lift on site.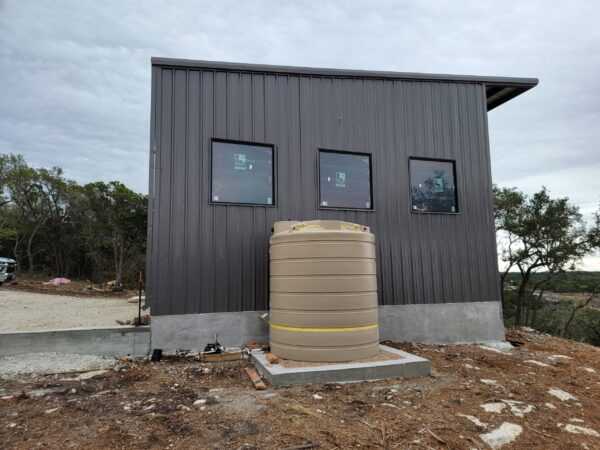 These are not your garden variety Windows.
They are spendy, but well worth the price!
They are so very nice!!
With all the windows and doors installed and drywall textured,
you can begin to feel the living space with the fantastic view.
It has taken a lot to get here, but well worth the ride.
This project is still under construction and nearing completion.
Be sure to check in to see more photos and video coming soon.
What's Your next Awesome Project? Yeah, We can Help with That!