In the Texas Hill Country there is just not enough room
to store all the things that are needed to support and
enjoy the acreage common to this very unique area.
There is a remedy to this common dilemma.
Both steel and wood framed buildings are a perfect solution.
From dirt to the finish product, quality is in every step.
With the high demand for concrete, the best time to get it
is when most people are sleeping.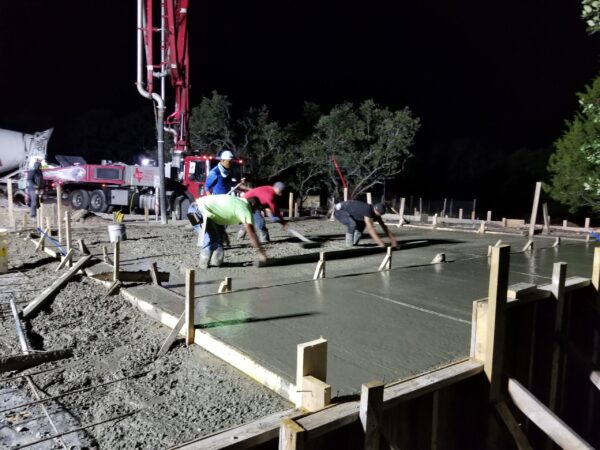 Pour and finish, it's a beautiful thing.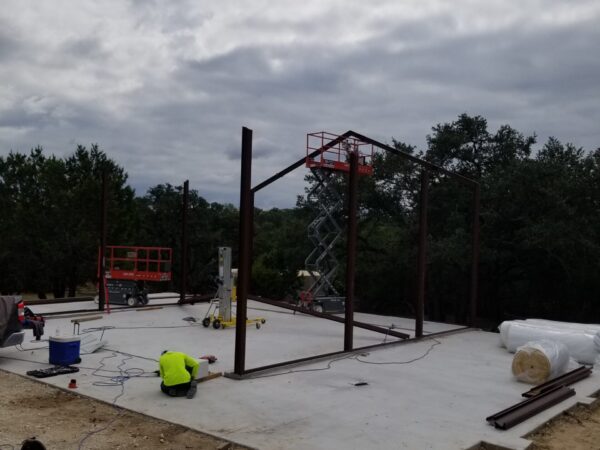 Getting started erecting the red steel structure.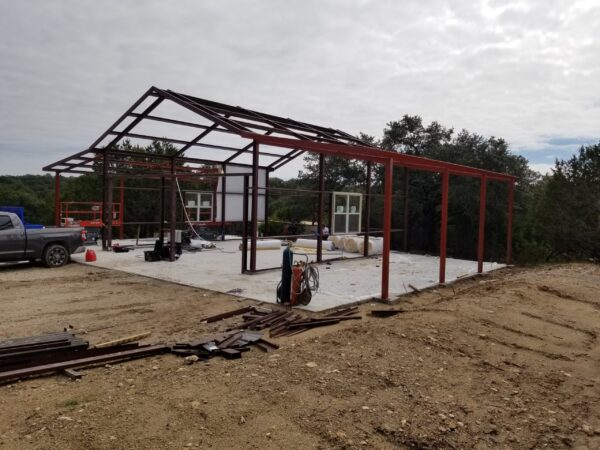 And that is the bones for this project.
Main shop structure in the center
and an open overhang on each side.
Shop Interior, front and back.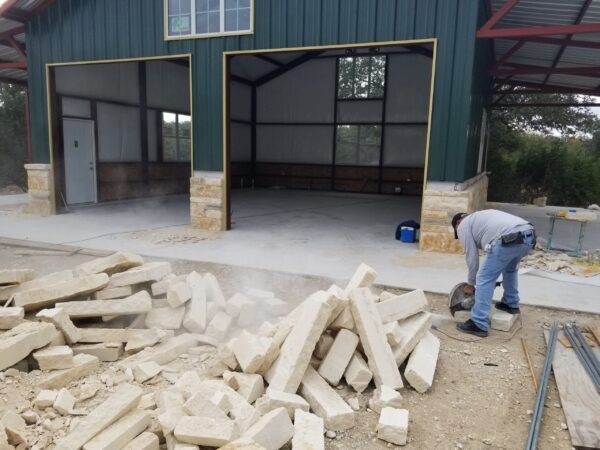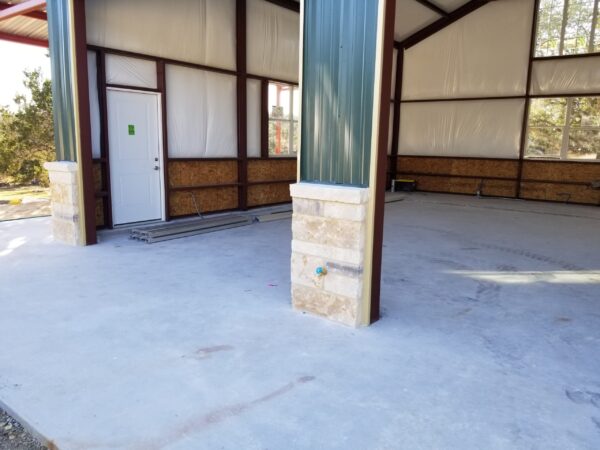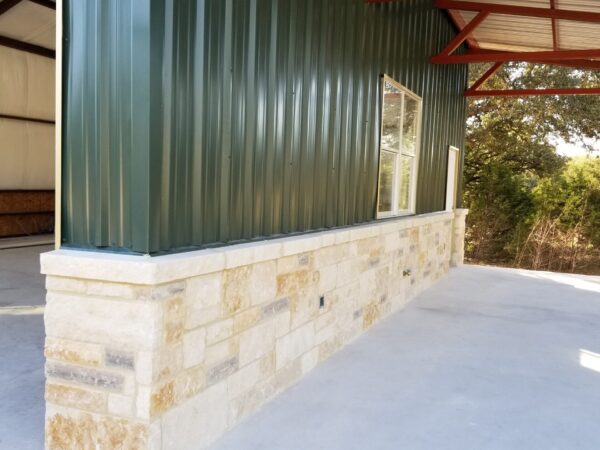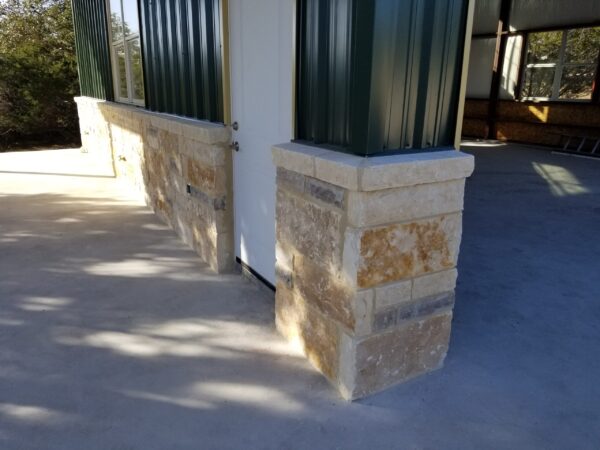 The final touch is the stone accent,
and our Mason is the best at stone accents!
We really liked working on this project located in Blanco Texas.
It had some custom characteristics that made it
both a challenge and a reward of a job done well.
What's Your next Awesome Project? Yeah, We can Help with That!