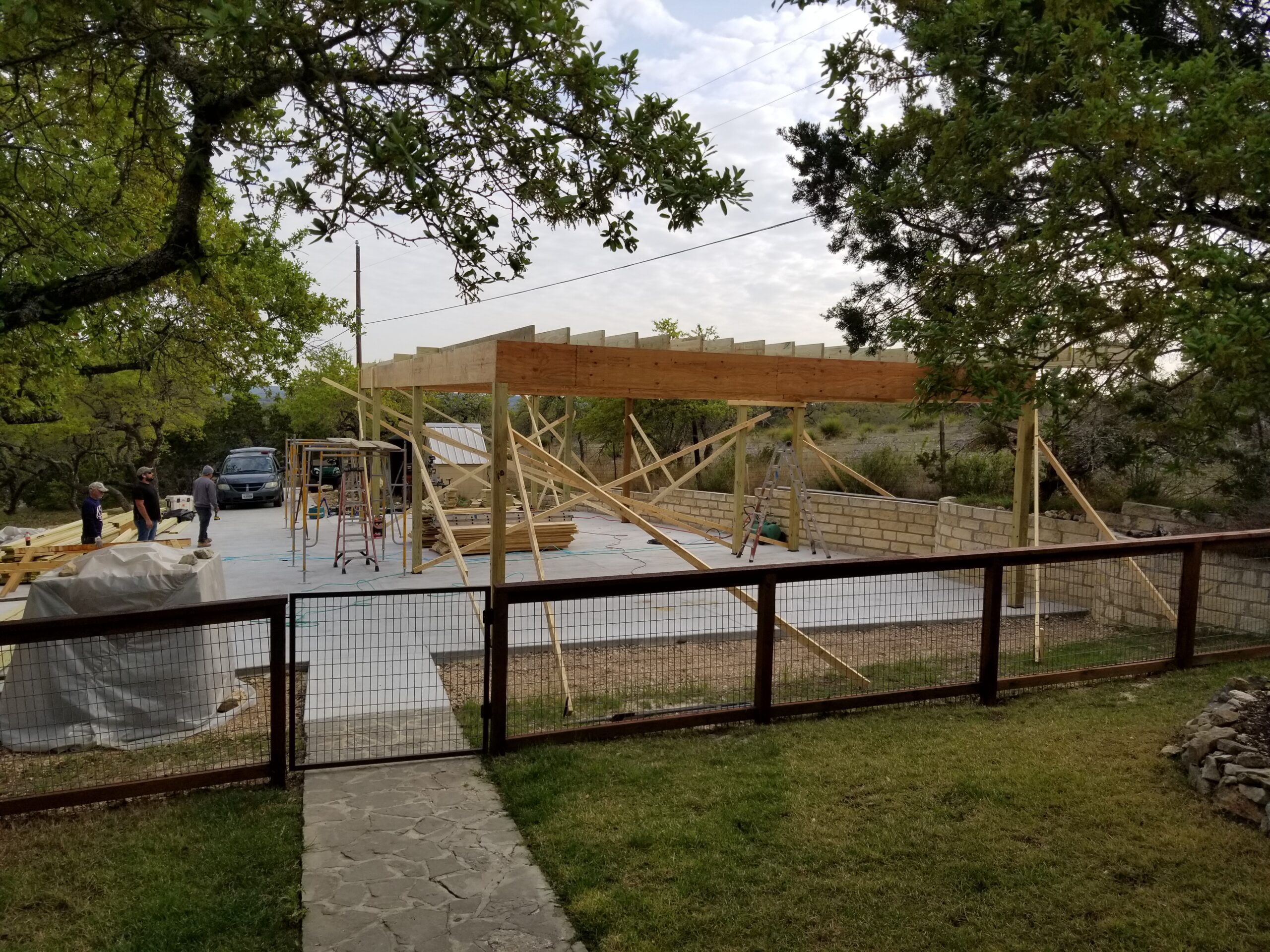 Once the posts were in place, the 18″ LVL structural beams were lifted into place.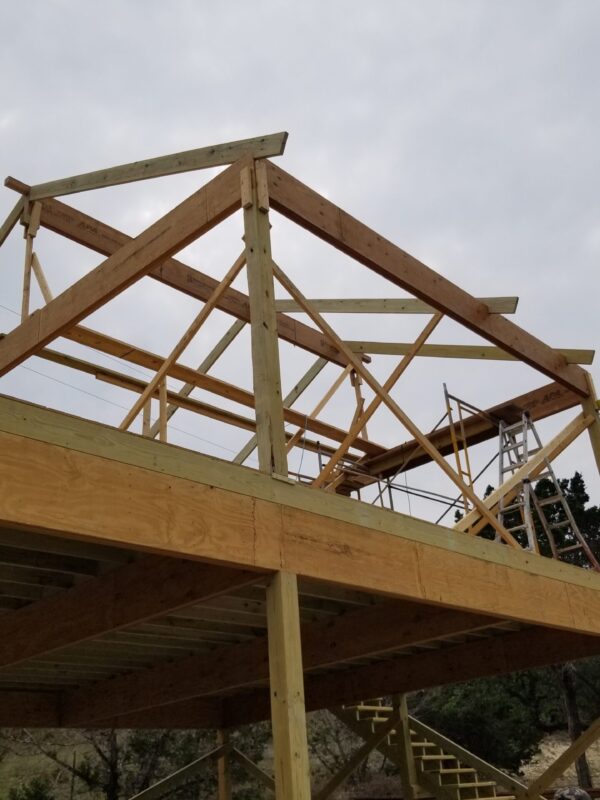 Now the Pavilion rises up off the decking.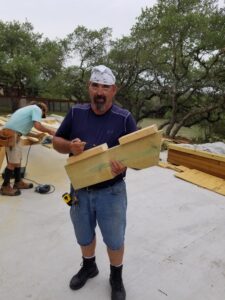 This is Matthew Kimble
He really knocked this one
out of the park!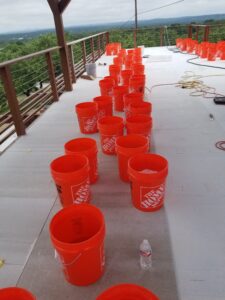 To hold the Hardie Backer down
while the thin set dried
we used buckets of water.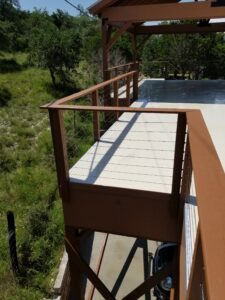 As you can see we are using stainless
steel rail cable.  It's a little hard to see
but that's the point 🙂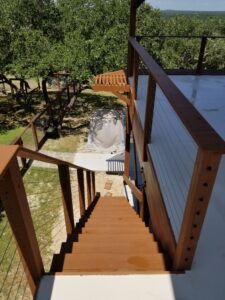 The rail and stainless cable
continue down the stairs.
Complete with a trellis across the front
and around each corner
which is a really nice touch.
This is a view from the house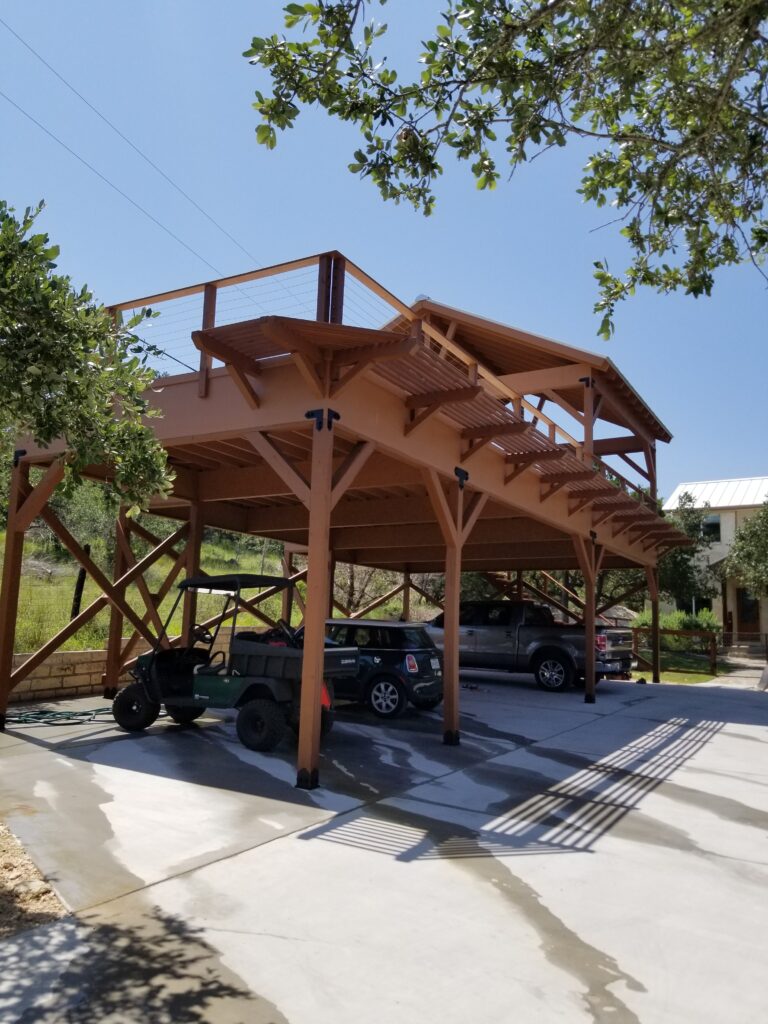 And this is a view coming up the driveway.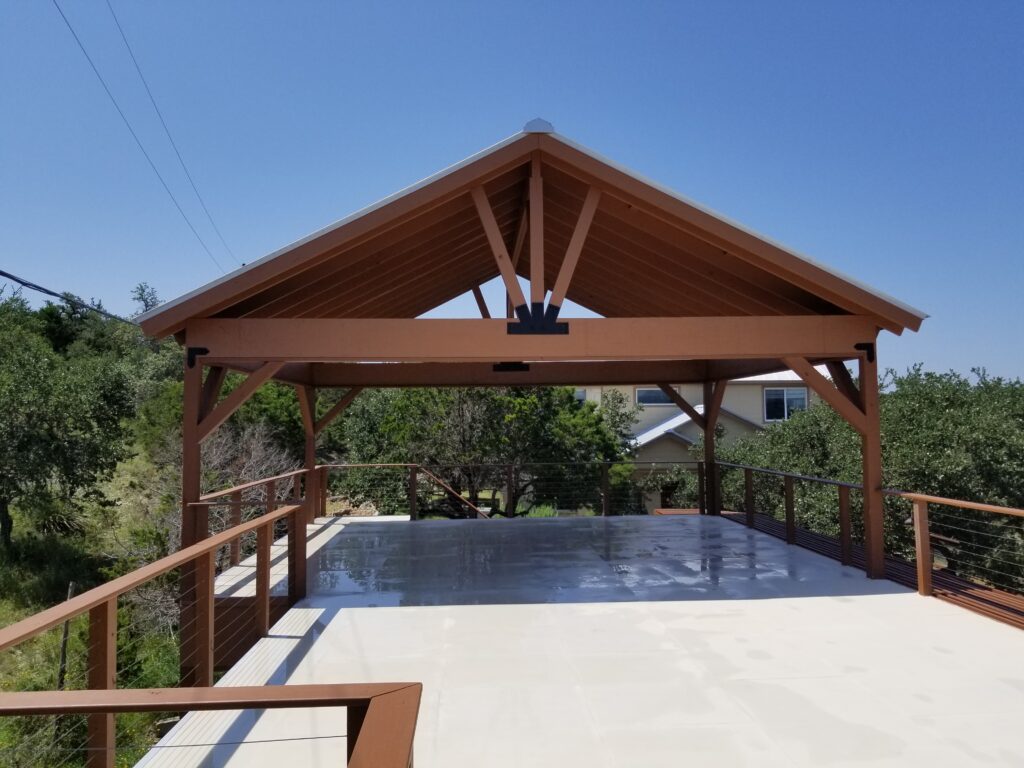 A view of the Pavilion from the top.
A view looking out from the Pavilion.

A little distorted but this is a panoramic view from the top.
This was an awesome project that we really enjoyed working on.  It was however technical and difficult, but that is what we do.
The largest obstacles was Coved 19, government stimulus keeping workers at home, and the wettest spring & summer
rainy season we have had here in the Texas Hill Country in a very long time.