A "Sweat Equity" Project is one where HCBR does all the heavy lifting,
then the Owner finishes up the interior, thus saving a ton of $$$
This project is a good example of how this works. 
Framing, one of our favorite things to do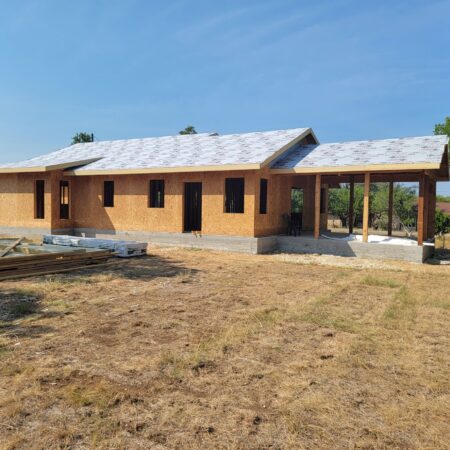 Exterior OSB sheathing is applied
and roofing underlayment is also applied
This means the house is dried-in and ready for
all the mechanical installation.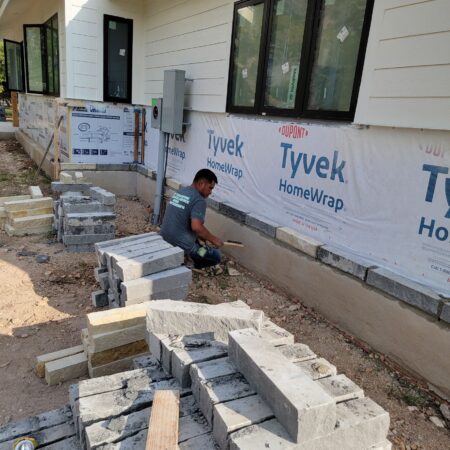 We have use our masons for years and
they always do an excellent job.
And this concludes our tour of this "Sweat Equity" home.
– – – – – – – – – – – – – – – – – –
To learn more about how our "Sweat Equity" program works
Go HERE
What's Your next Awesome Project? Yeah, We can Help with That!